pad-free periods
A better way to bleed.
Reusable and cost effective*
12 hour protection*
Pull-tab for easy removal*
Choose from 2 sizes for a perfect fit*
Free of bleach, fragrance, and hormone disruptors*
Includes sterilizing-case for mess-free washing!*
* These statements have not been evaluated by the Food and Drug Administration. This product is not intended to diagnose, treat, cure, or prevent any disease.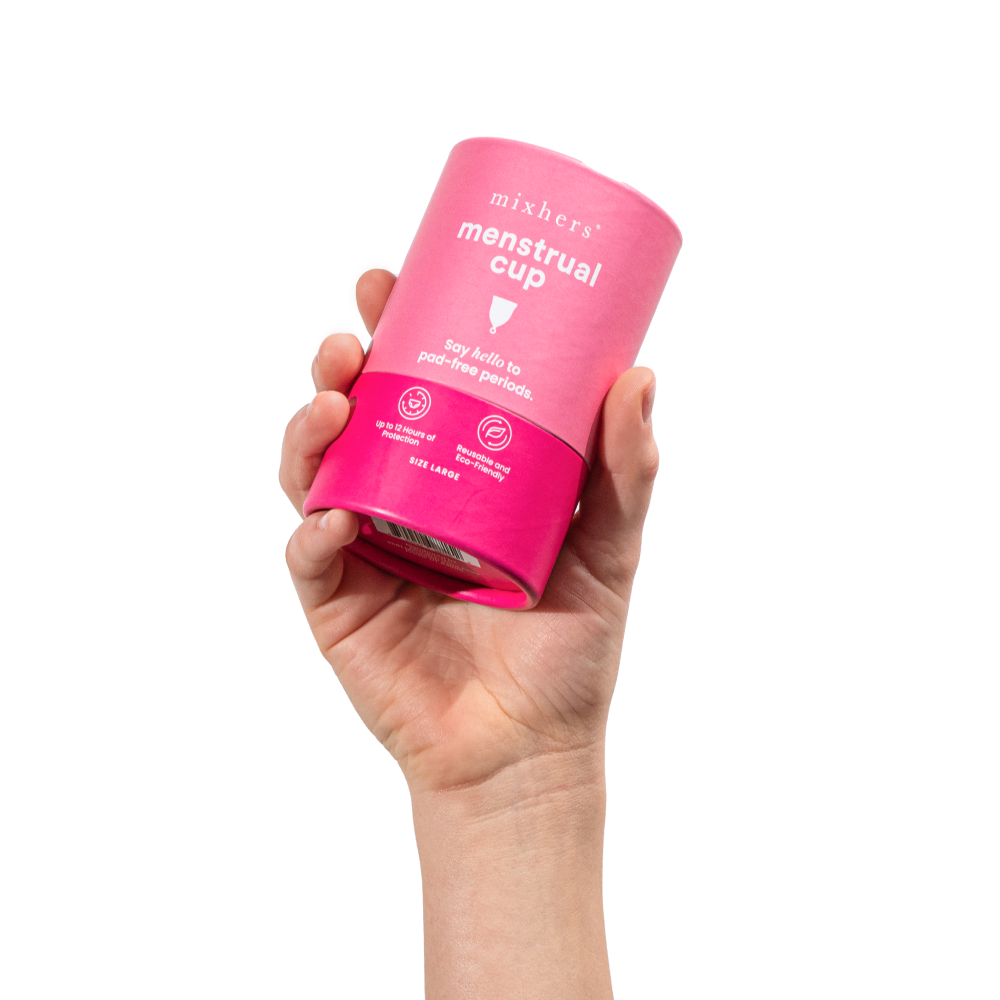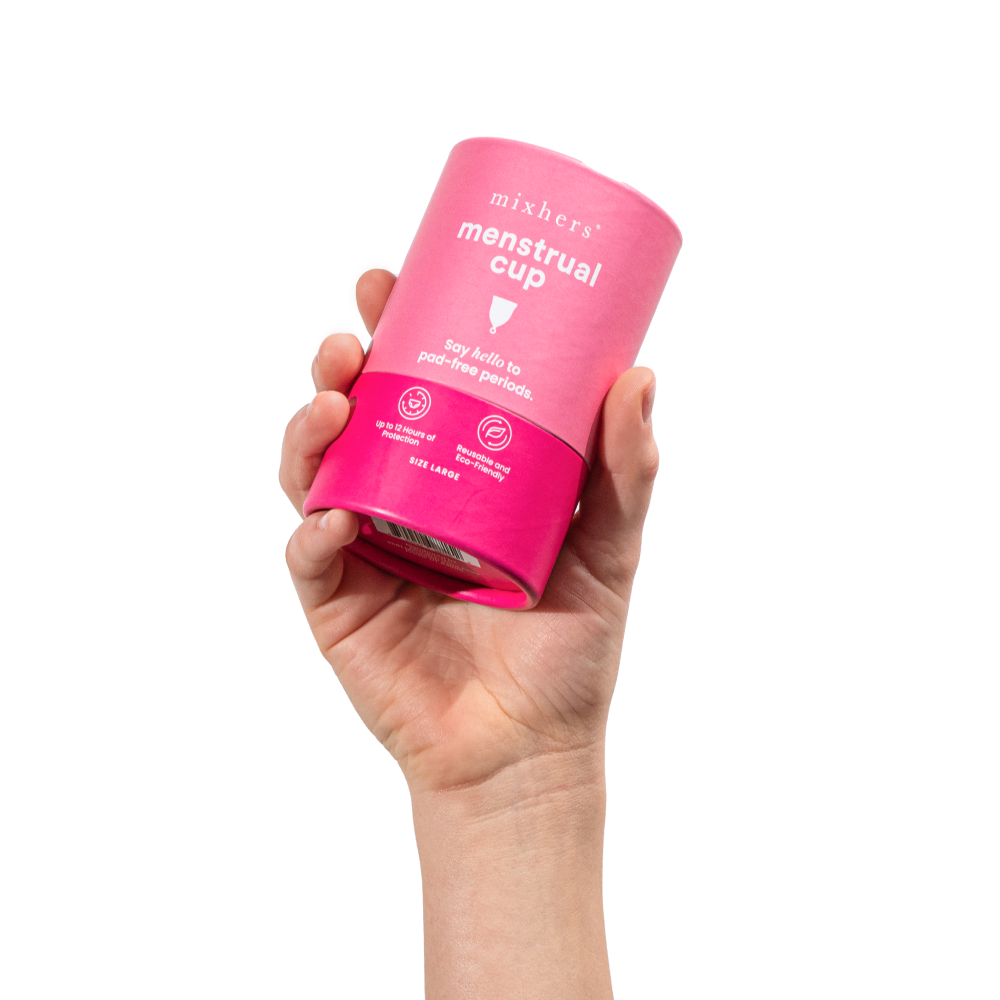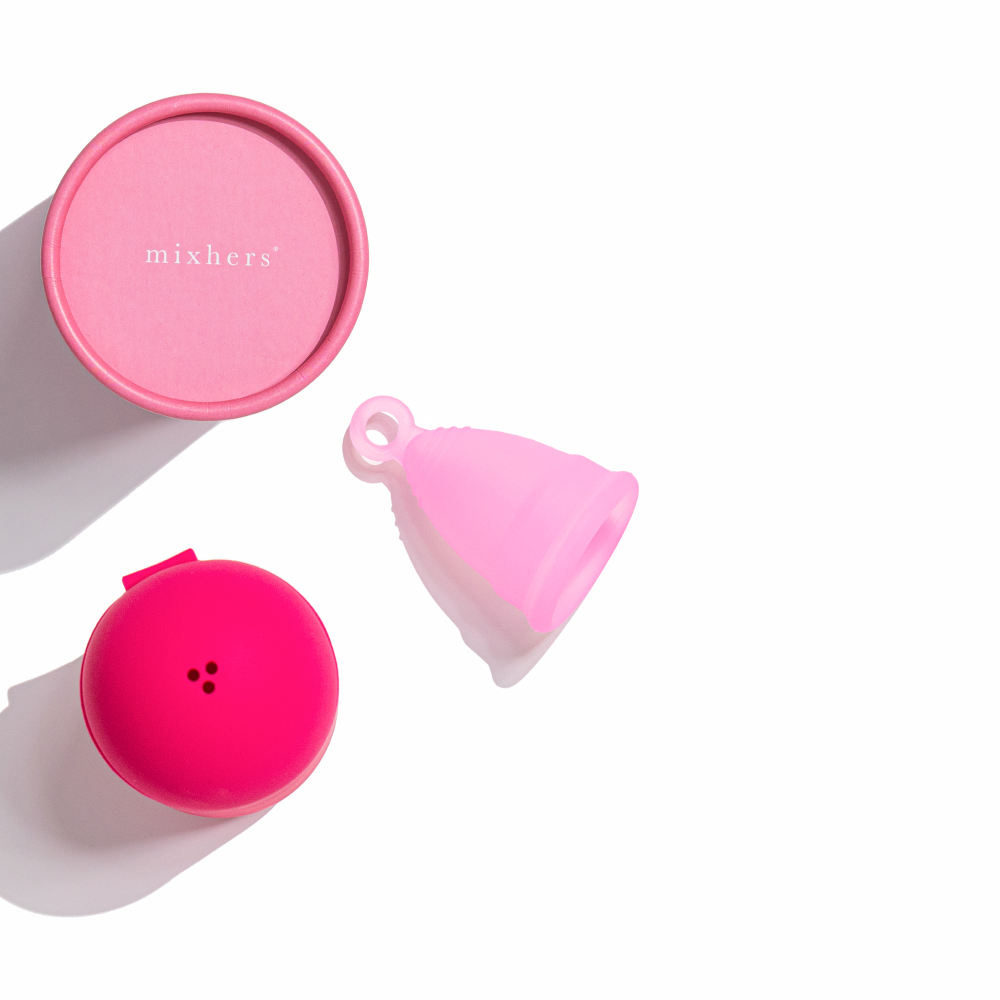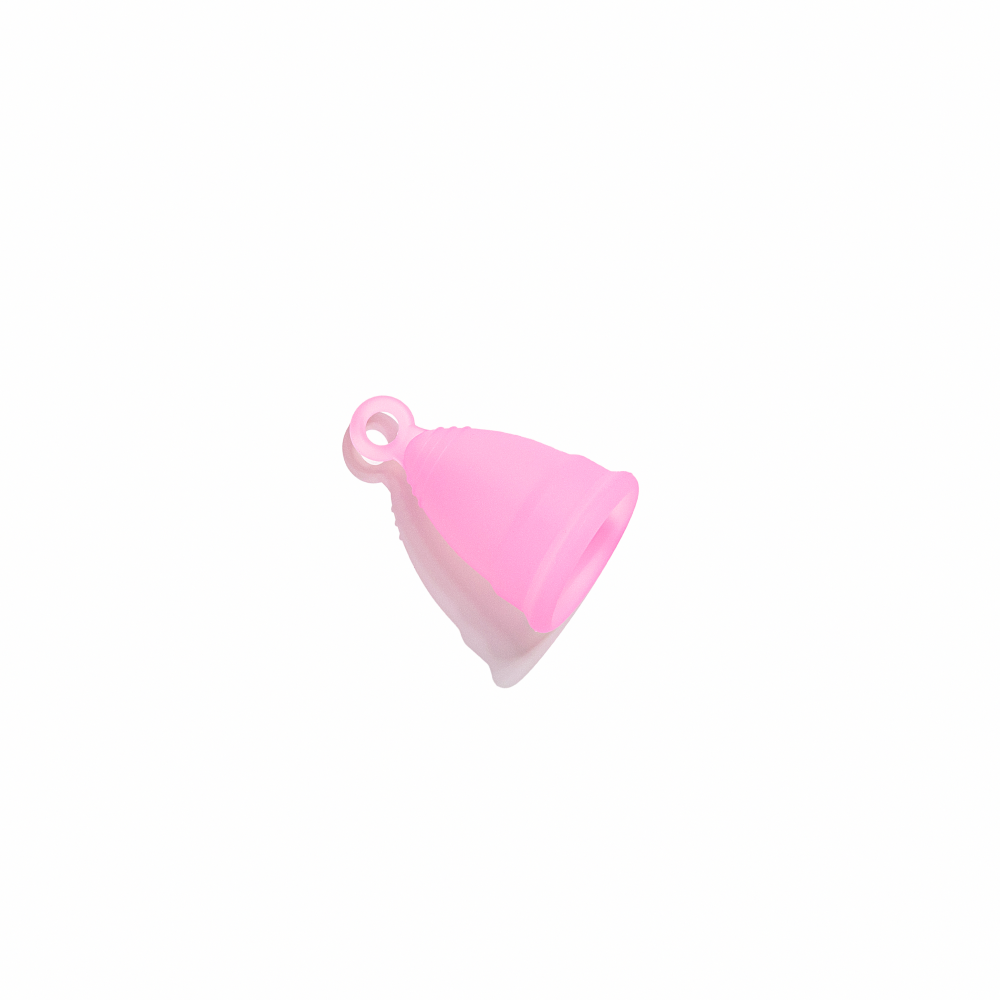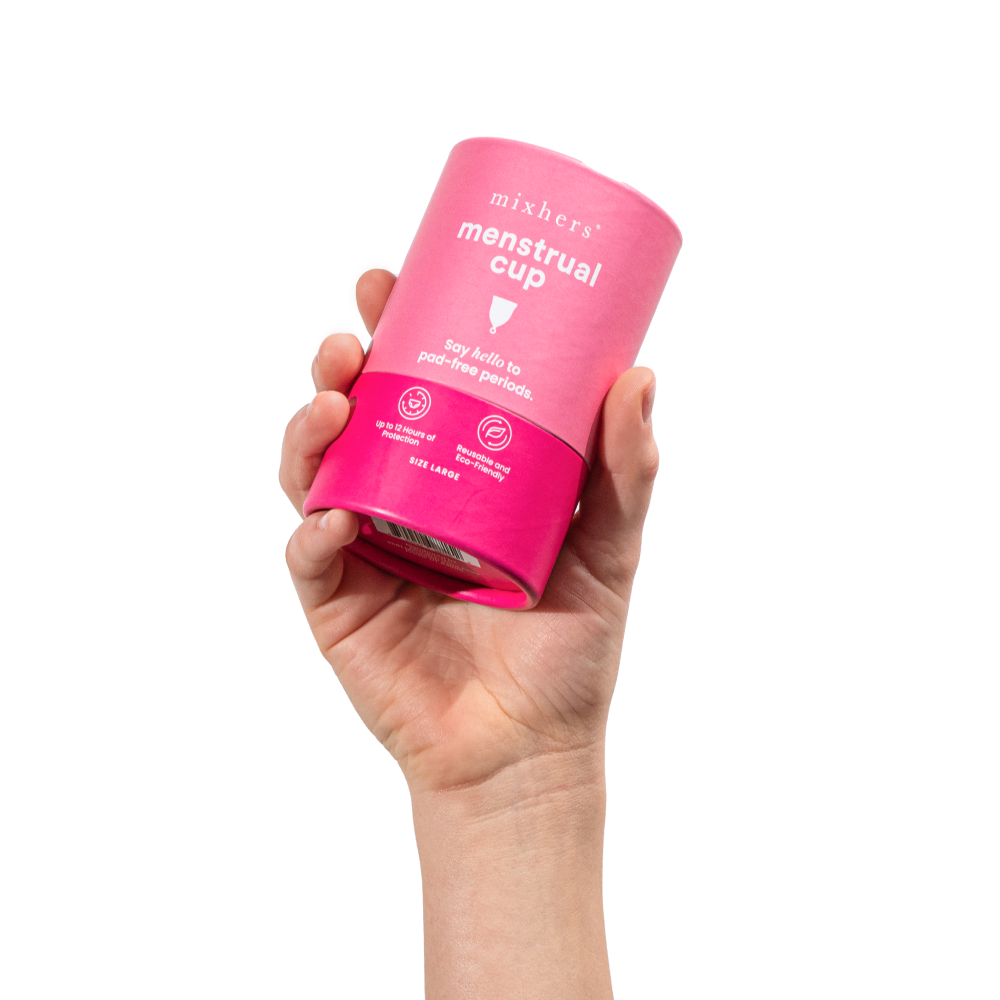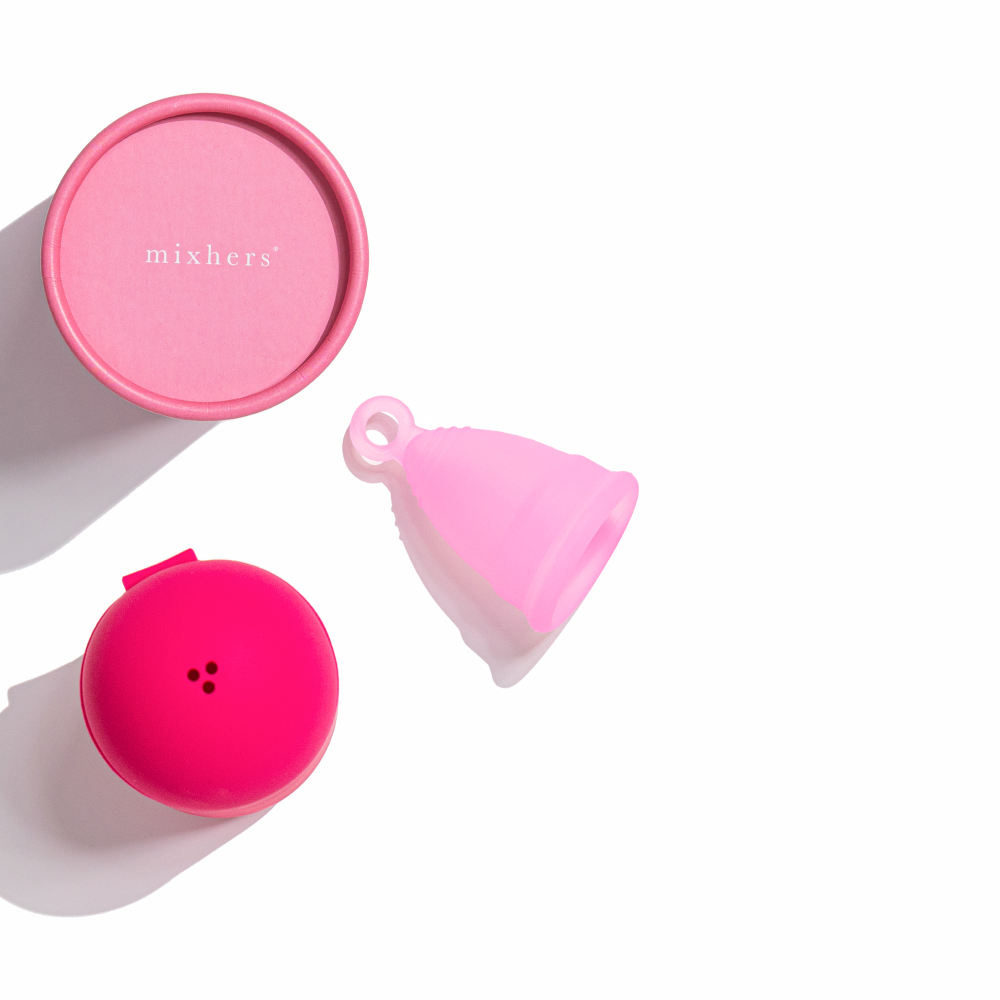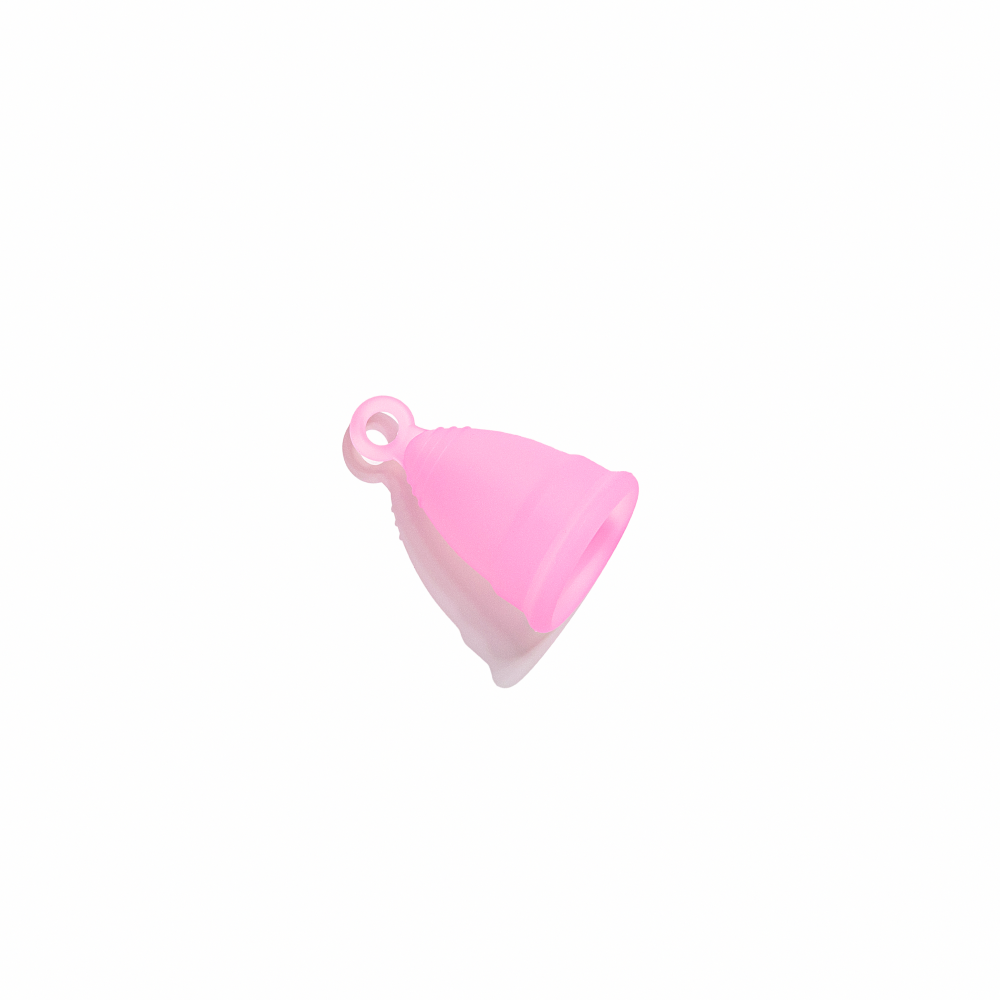 How It Works
Tampons, meet your match.
Unlike tampons, menstrual cups are free of bleach, hormone disruptors, and chemical residue. They protect up to 12 hours and offer superior comfort even on your most active days. Try this reusable, convenient, and healthy alternative. She's also kind to Mother Nature!
Includes a discreet sterilizing case for cleaning your cup and taking it on the go!
---
It's what's inside that counts.
key ingredients
Your menstrual cup is made with 100% medical-grade silicone.
---
How to use it.
Step 1 | Keep It Clean
Healthy vaginas start with good hygiene, so be sure to sterilize your cup before, during, and after menstruation. Follow the sterilization instructions included with your cup.
Step 2 | Fold It Up
After washing your hands, fold the sterilized cup.
Step 3 | Pop It In
Insert the cup at an angle, aiming for your tailbone. Rotate the cup to ensure that it is fully open and a seal has been created to the vaginal wall. When inserted correctly, the cup will fit comfortably and undetectably in your vagina.
Step 4 | Take It Out
Removing your cup is easiest on the toilet. Spread your legs wide and use your thumb and index finger to pinch the base of the cup; this will break the seal. Slowly pull the cup down and remove it from your vagina. Empty the contents of the cup into the toilet and thoroughly rinse the cup.
This is old wisdom.
Herbal medicine is as ancient as women themselves. In cultures around the world, the two seem to go hand-in-hand. Mixhers has tapped into this sage wisdom of Chinese medicine and made holistic herbal supplements accessible, convenient, and delicious!
Hormone-Healthy
100% Natural
No Sugar Added
Toxin-Free
No Artificial Colors or Flavors
Made in the USA
Recyclable Packaging
Hormone-Healthy
100% Natural
No Sugar Added
Toxin-Free
No Artificial Colors or Flavors
Made in the USA
Recyclable Packaging