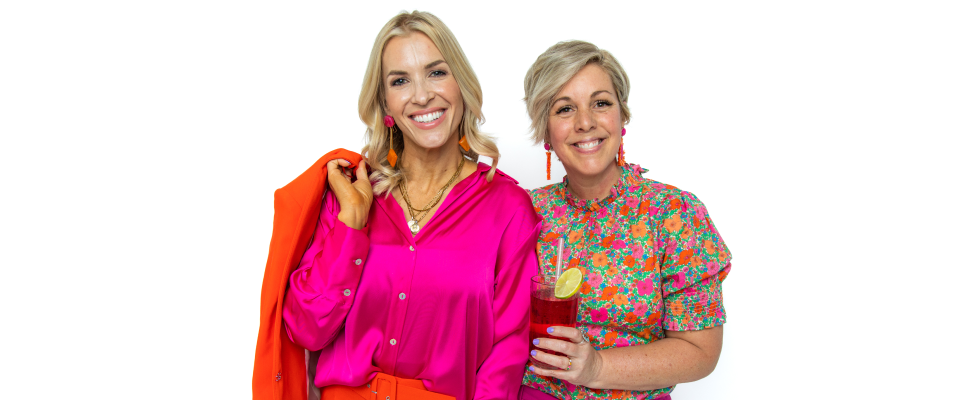 Empowering Women's Hormonal Health: The Inspiring Journey of Mixhers
For Jess Toolson, the birth of twins and a drastic increase in debilitating period symptoms led her to seek relief from doctors and traditional medicine. Unfortunately, instead of finding solutions, she was told to take some pain relievers and accept that this may just be her new normal. Determined to find a better way, Jess embarked on a search that eventually led her to Cody Sanders, a board-certified holistic health care practitioner.
Cody specializes in root cause approaches to healing through holistic nutrition and lifestyle strategies. Her dedication to empowering women in areas of reproductive and hormonal health is evident in her work and various platforms, including the It's Hertime Podcast. Using the knowledge and skills honed with over 25 years of experience, Cody provided Jess with a natural solution that targeted the source of Jess's distress — hormone imbalance.
The Birth of Hertime
Driven by the lack of widely available natural remedies for menstrual issues, Jess and Cody dedicated themselves to two years of intensive research, formulation, re-formulation, and testing. Their unwavering determination and commitment to finding a solution resulted in the birth of Hertime, an all-natural product that harnesses the power of earth-grown remedies.
Hertime is specifically designed to regulate hormones and alleviate the negative symptoms that women have often accepted as normal. With the creation of Hertime, Mixhers launched its mission to provide women with the necessary nutrition to embrace their monthly cycles confidently.
The Growth of Mixhers
The company started with Hertime to address PMS symptoms so women could feel more empowered to know about how their bodies work and have access to products that work with their hormones, rather than disrupt them. While Hertime remains the flagship product, the Mixhers product lineup has seen impressive growth since the company's founding in 2019.
Enthusiastic customers embraced the product launch of Herpleasure, a libido support supplement that helps women more fully access sexual desire and satisfaction. And Mixhers is bringing menopause out of the shadows with Herthrive, a supplement designed to support women as they transition out of menstrual cycles.
While some people told Jess and Cody that talking about these women's health issues would be off-putting and unsuccessful, they strongly believed that knowledge is power and that every woman has a right to know how to care for herself.
A Clear Purpose
When Jess and Cody started Mixhers, they dreamed about how amazing it would be to change the lives of 100 women with their products. Now that vision has multiplied as they plan on changing the lives of 100 million women. Even as their vision for brand awareness and market share expands, they choose to never lose sight of the individual. Every woman has a unique health story and a unique need for a product to change her life.
Similarly, while Mixhers has mastered influencer marketing by building relationships with influencers who have audiences of hundreds of thousands, Jess and Cody choose to never forget the power or the influence of one woman who shares their products and her success story with the small group of women in her own life. This powerful word-of-mouth marketing is key to Mixhers success, now and in the future.
Mixhers has exemplified Jess's philosophy of collaboration by establishing itself as a profitable brand through collaboration with other local female-owned businesses. Through community-building efforts, Mixhers has created a diverse and inclusive community that spans generations. Thousands of women across America now subscribe to Mixhers products, inspired by the empowering effects of nutritional therapy and the genuine sisterhood fostered by the brand.
Flavor
Pom Mango, Peach Passion, Coconut Lime
Raspberry Refresher, Juicy Peach, Strawberry Lemonade
Not sure which drink is right for you?
Get matched with products designed for your unique wellness goals.
Take the quiz