Your intimate nutrition.
Enhances desire*
Supports intimacy*
Heightens satisfaction*
Calms the mind*
Flavor -
Passionfruit and Pineapple Paradise



Shop Mixhers Canada on Amazon!
* These statements have not been evaluated by the Food and Drug Administration. This product is not intended to diagnose, treat, cure, or prevent any disease.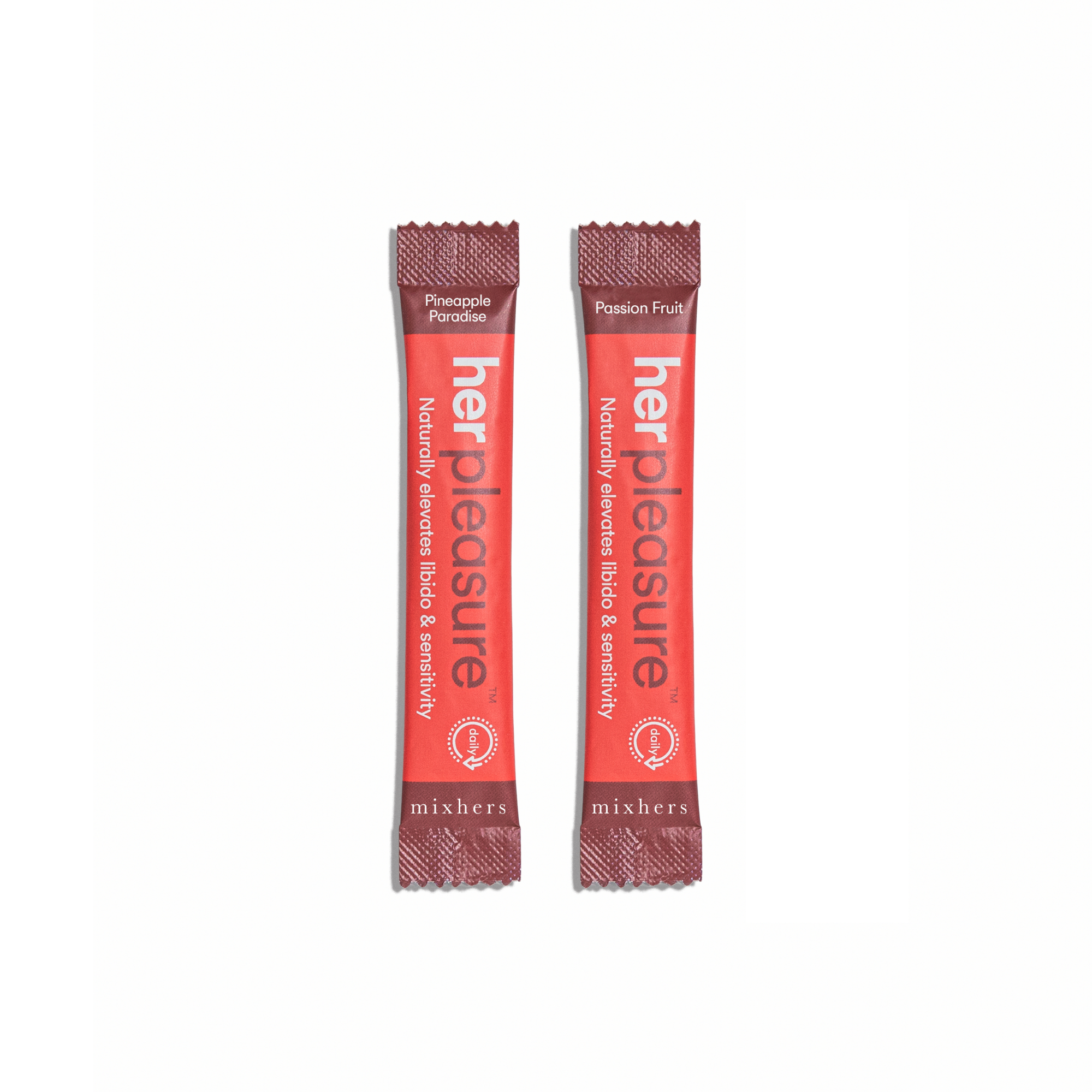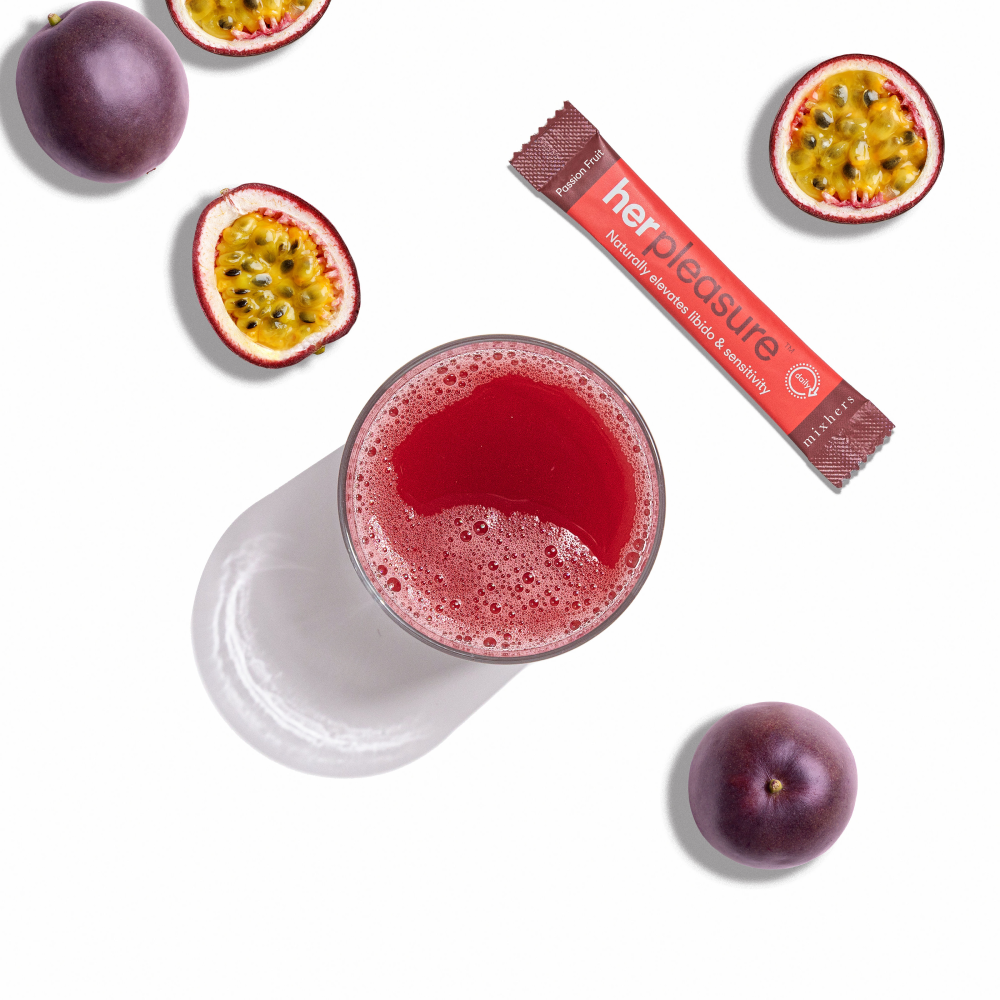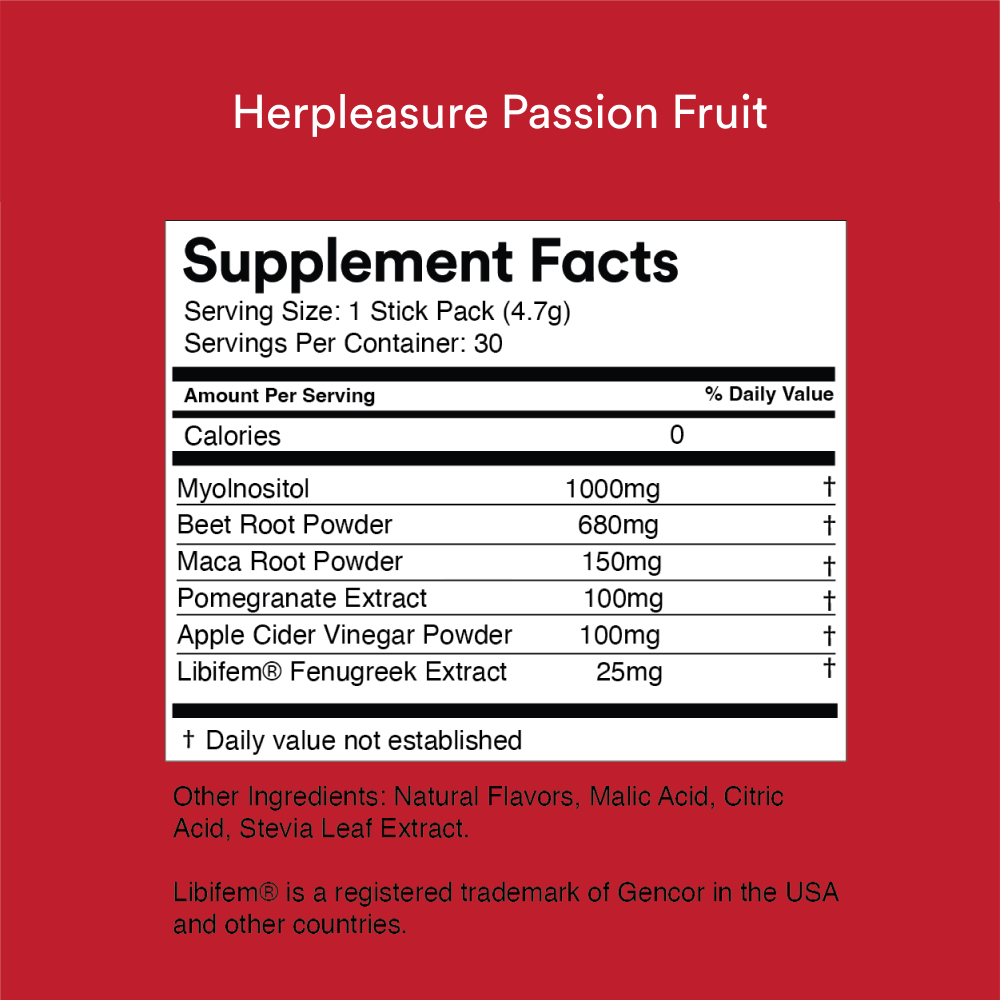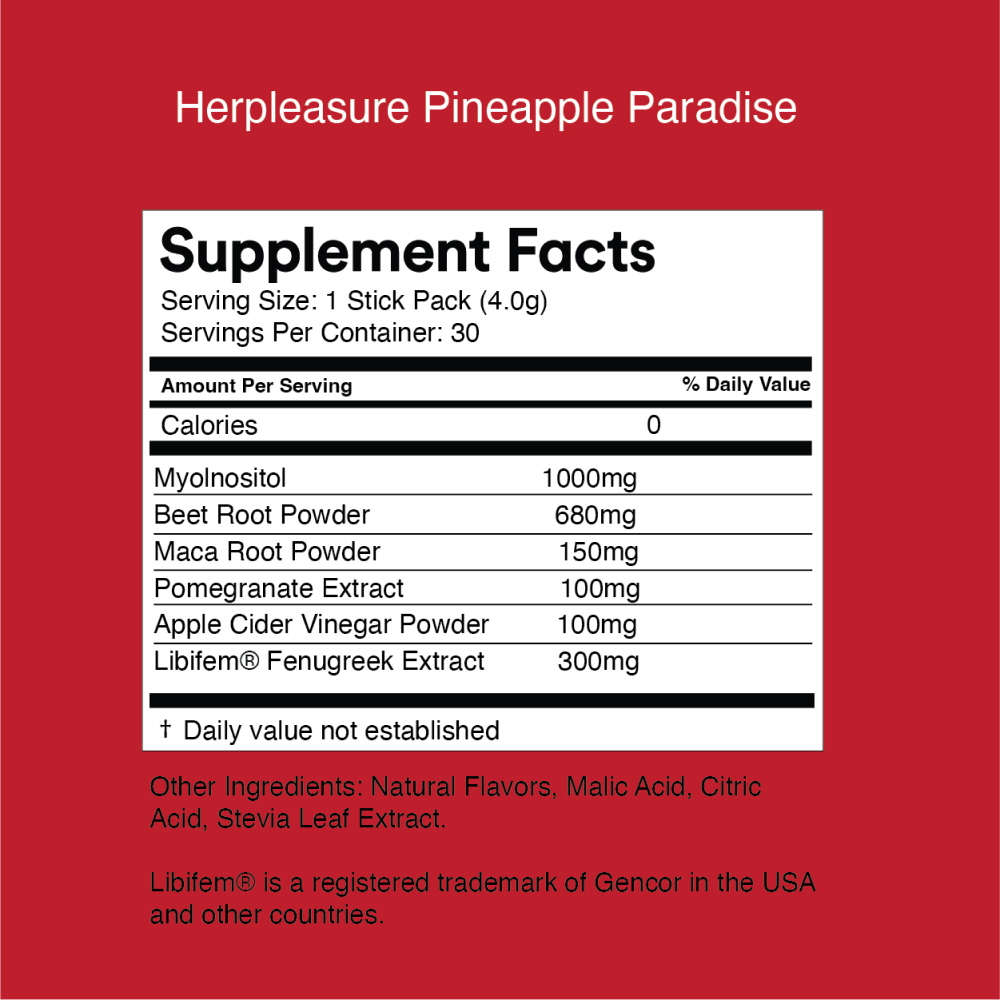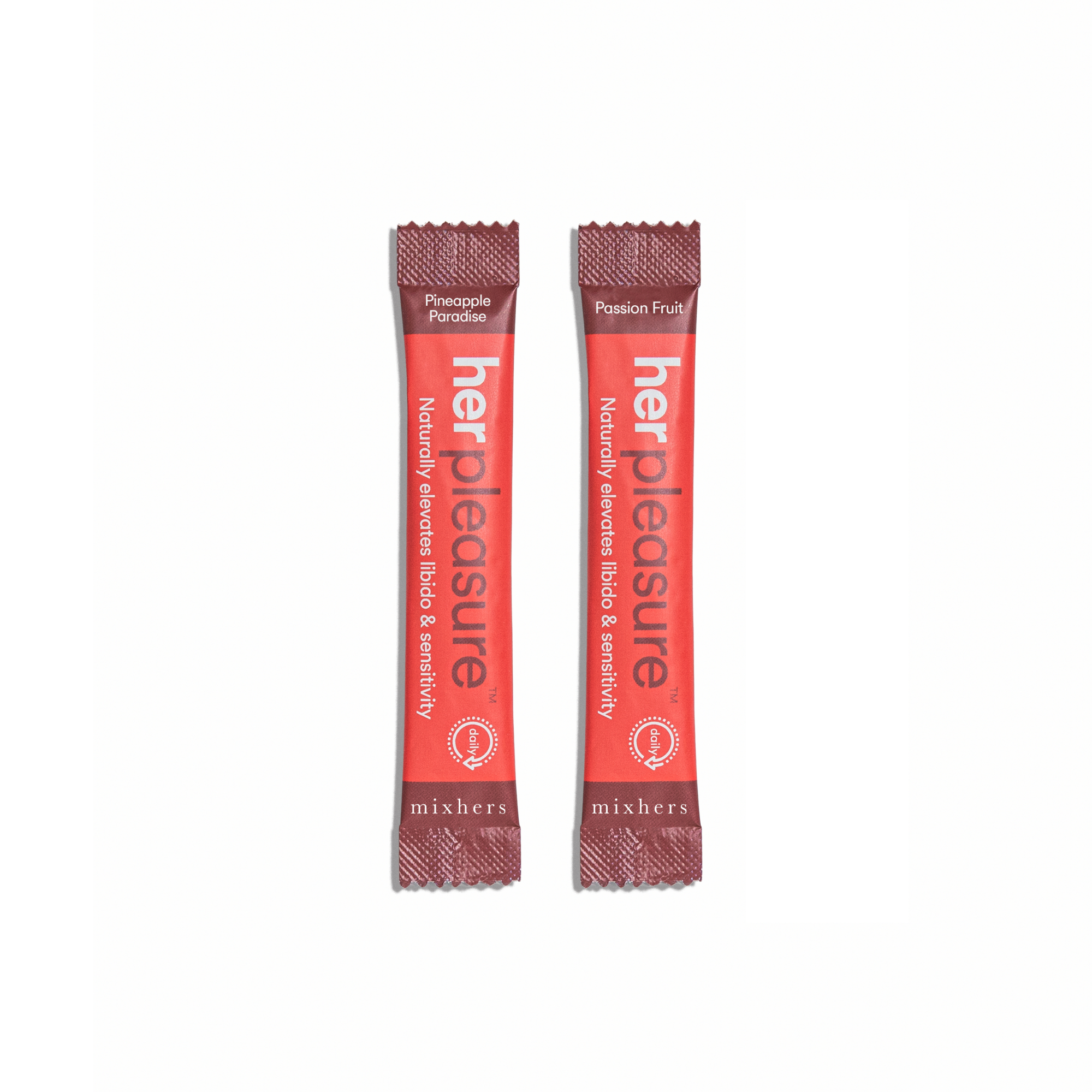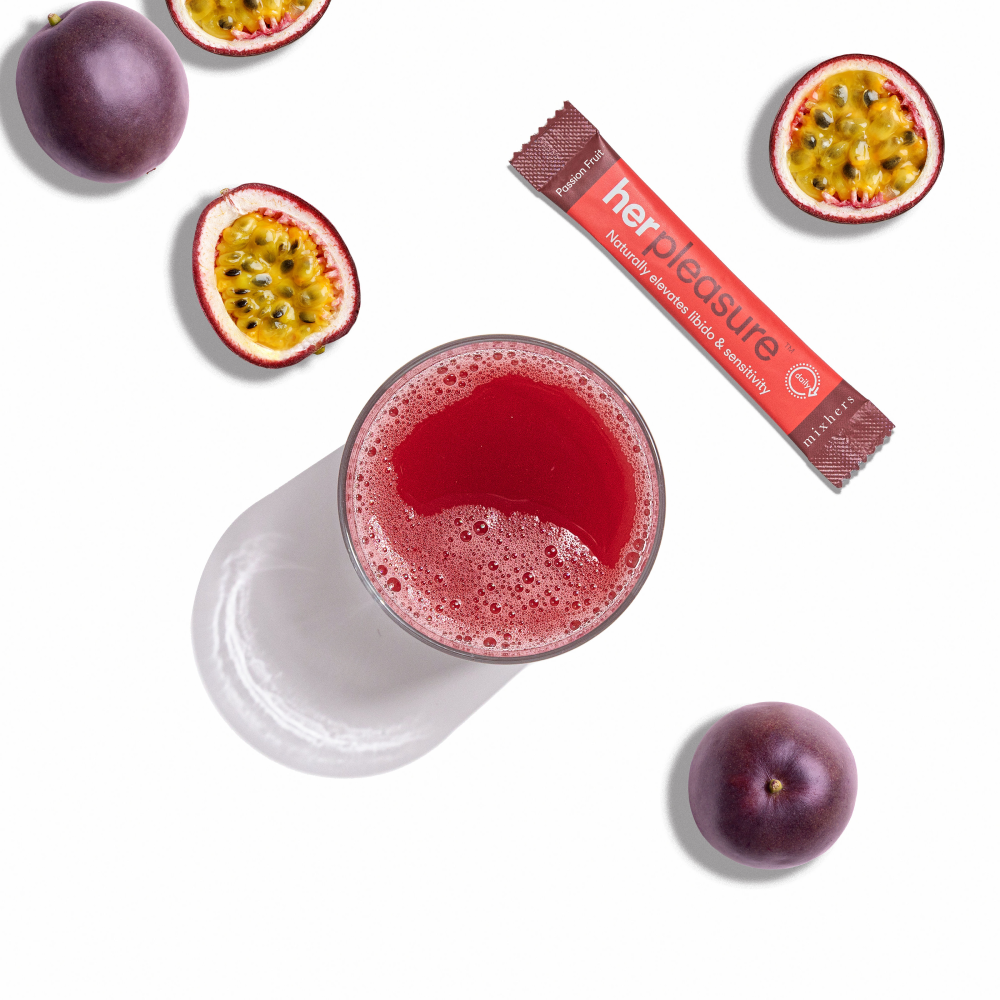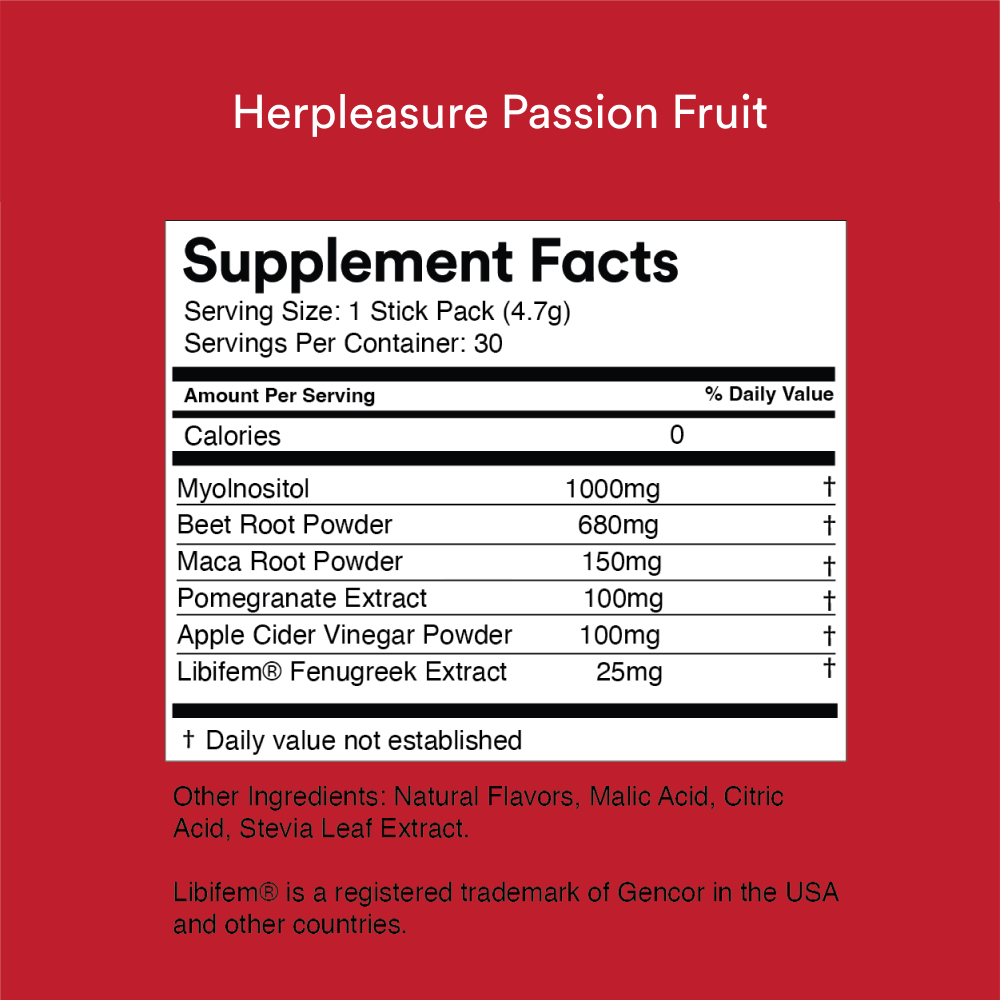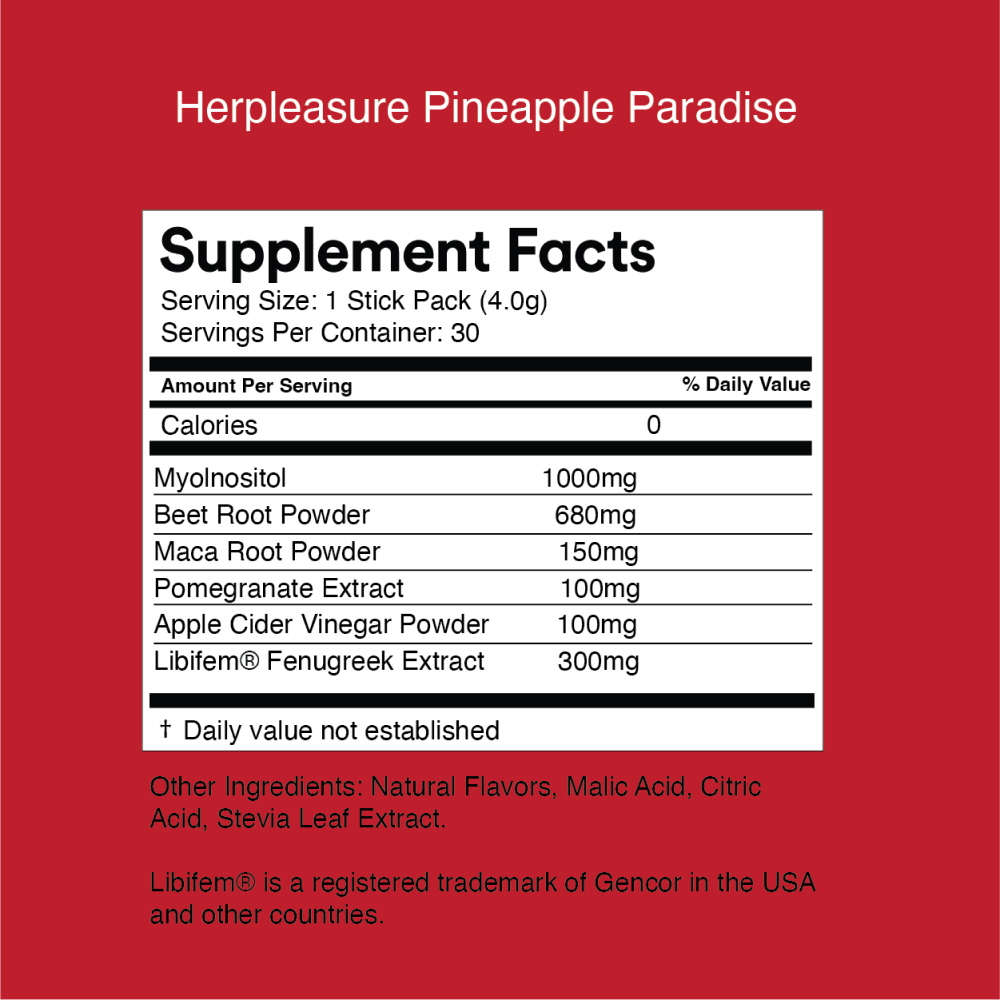 How It Works
Support for Your Best Sex Life
Let's talk libido. About one-third of women have low sex drive, but every woman deserves to feel pleasure with their partner. We crafted an all-natural solution to support sex-drive hormones, and increase sensitivity and sensation*. Whether you're just getting things going or trying to spice things up, Herpleasure is nutrition for your best life in the bedroom.
---
Mix with 8-12oz of water and enjoy!
---
It's what's inside that counts.
key ingredients
RedNite Beet Root
RedNite Beet Root is derived from the root of the beet plant.
Source of dietary nitrates which may help relax blood vessels and improve blood flow.
Inositol
Inositol is often classified as a member of the B-complex family of vitamins. It is involved in cell membrane structure and signaling, and the metabolism of fats and cholesterol.
May support healthy mood and emotional well-being.
May support healthy liver function and help maintain healthy blood sugar levels.
Maca Root Extract
Maca root extract is a dietary supplement that is derived from the root of the maca plant, which is native to Peru.
May support healthy energy levels and physical performance, and is often used as a natural remedy for fatigue.
May support healthy mood and emotional well-being.
May support healthy hormonal balance, and is often used as a natural remedy for menopausal symptoms and reproductive health.
Fenugreek
Fenugreek is an herb that can be used in cooking or taken as a supplement.
May support reproductive health.
Pomegranate
Pomegranate has many benefits.
May support healthy cardiovascular function.
May support healthy brain function and help improve cognitive performance due to its potential neuroprotective effects.
This is old wisdom.
Herbal medicine is as ancient as women themselves. In cultures around the world, the two seem to go hand-in-hand. Mixhers has tapped into this sage wisdom of Chinese medicine and made holistic herbal supplements accessible, convenient, and delicious!
Hormone-Healthy
100% Natural
No Sugar Added
Toxin-Free
No Artificial Colors or Flavors
Made in the USA
Recyclable Packaging
Hormone-Healthy
100% Natural
No Sugar Added
Toxin-Free
No Artificial Colors or Flavors
Made in the USA
Recyclable Packaging