Your sick day defense.
Strengthens immune system*
Supports recovery*
Aids cellular repair*
Promotes urinary health*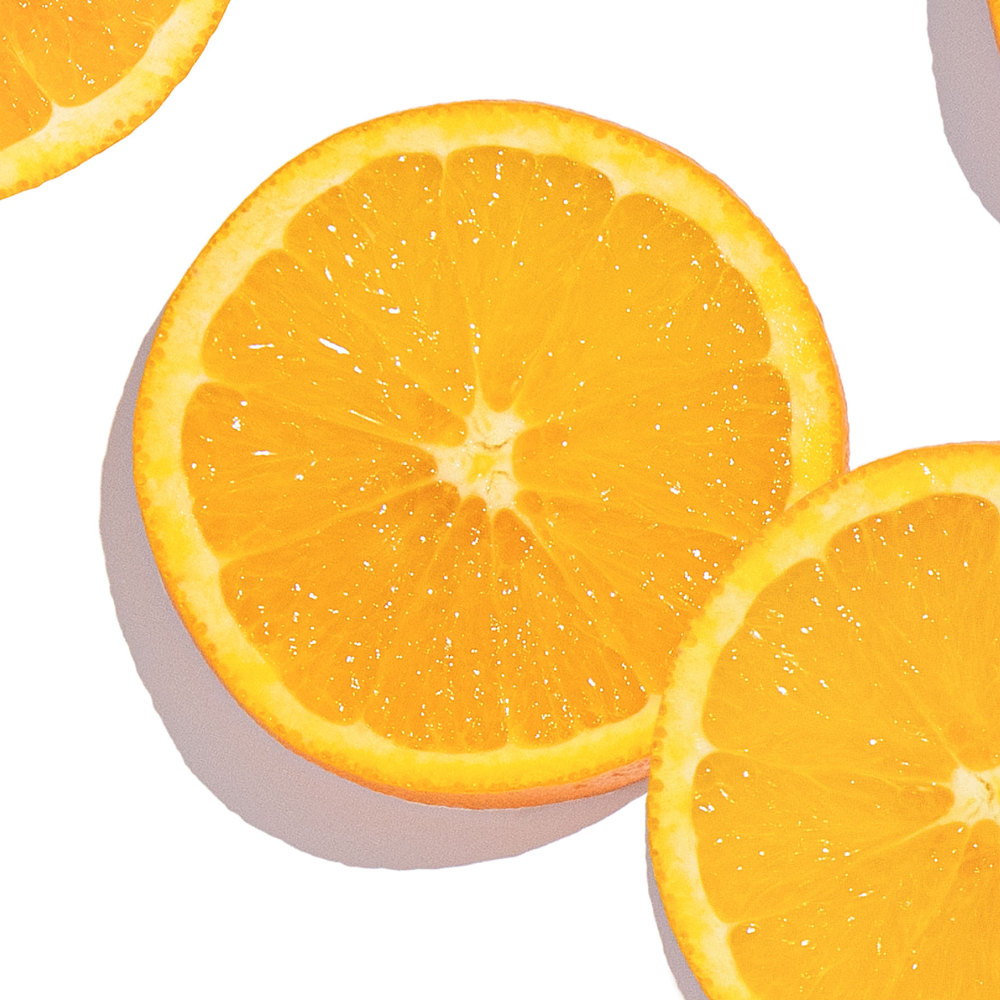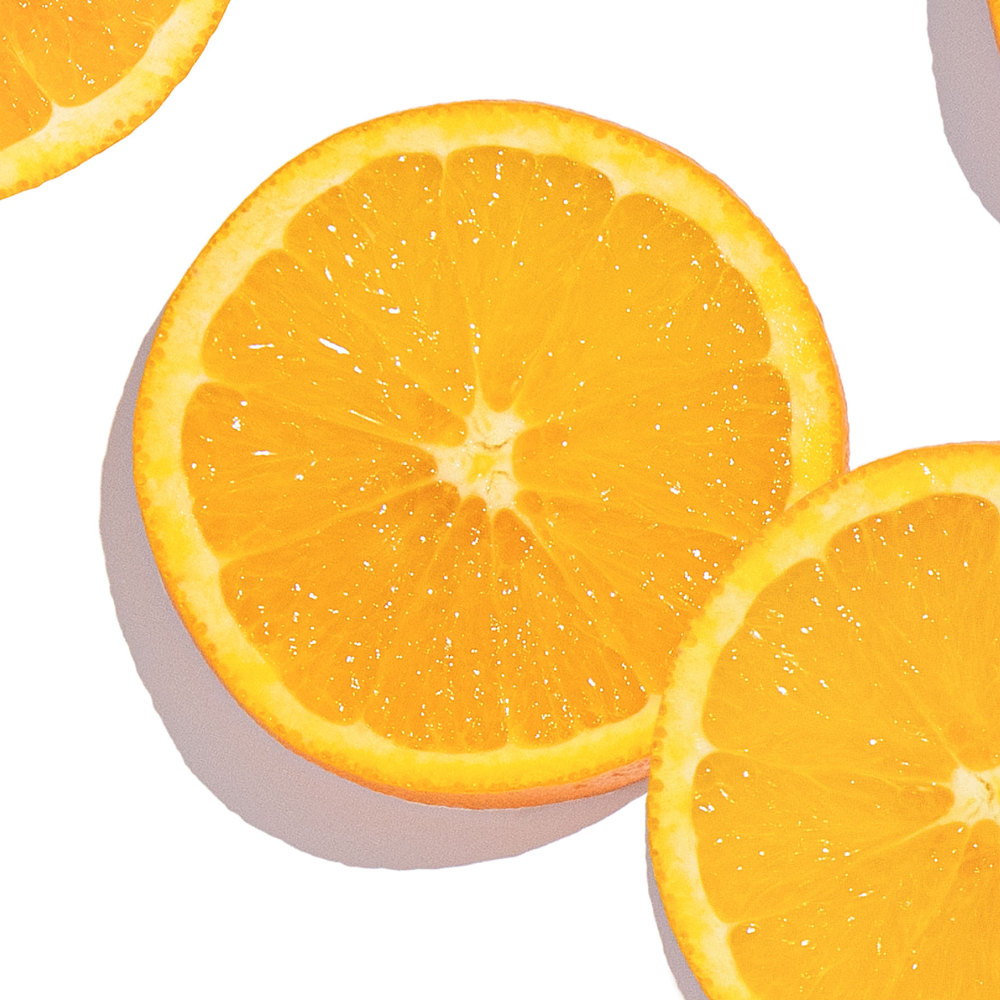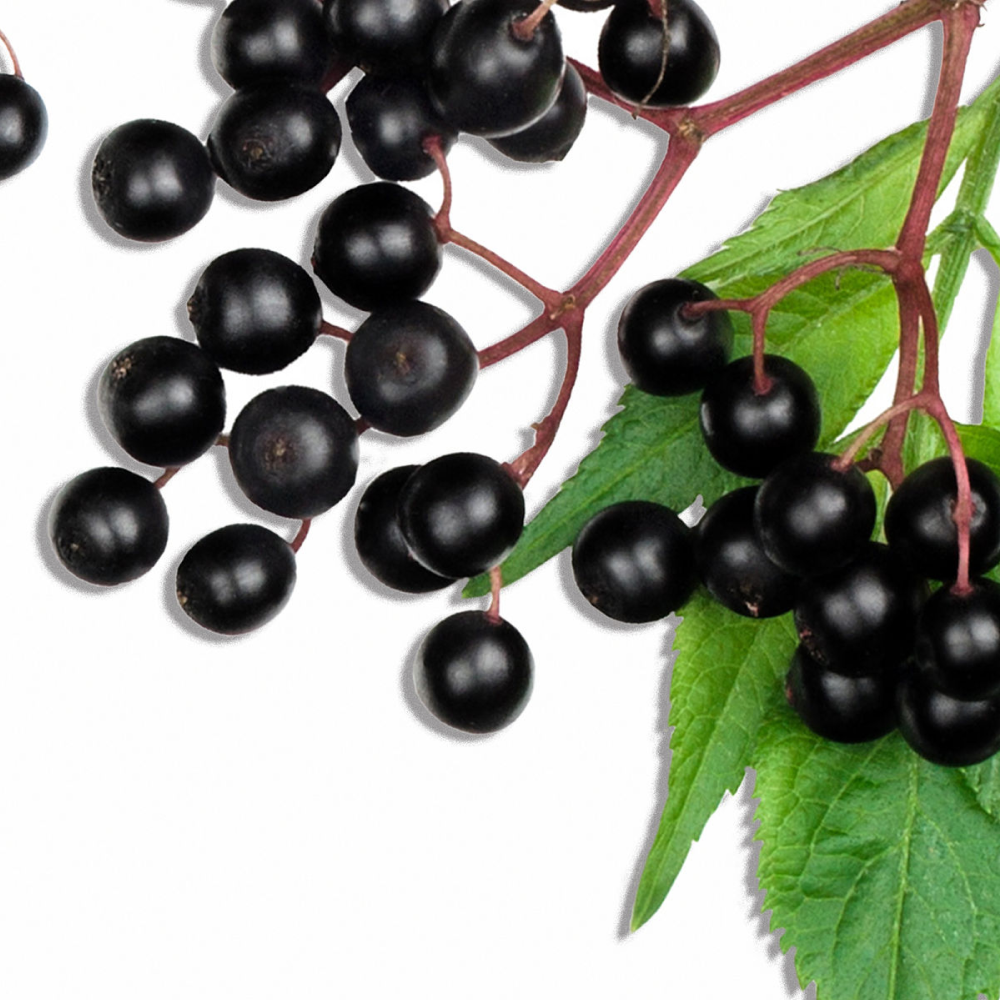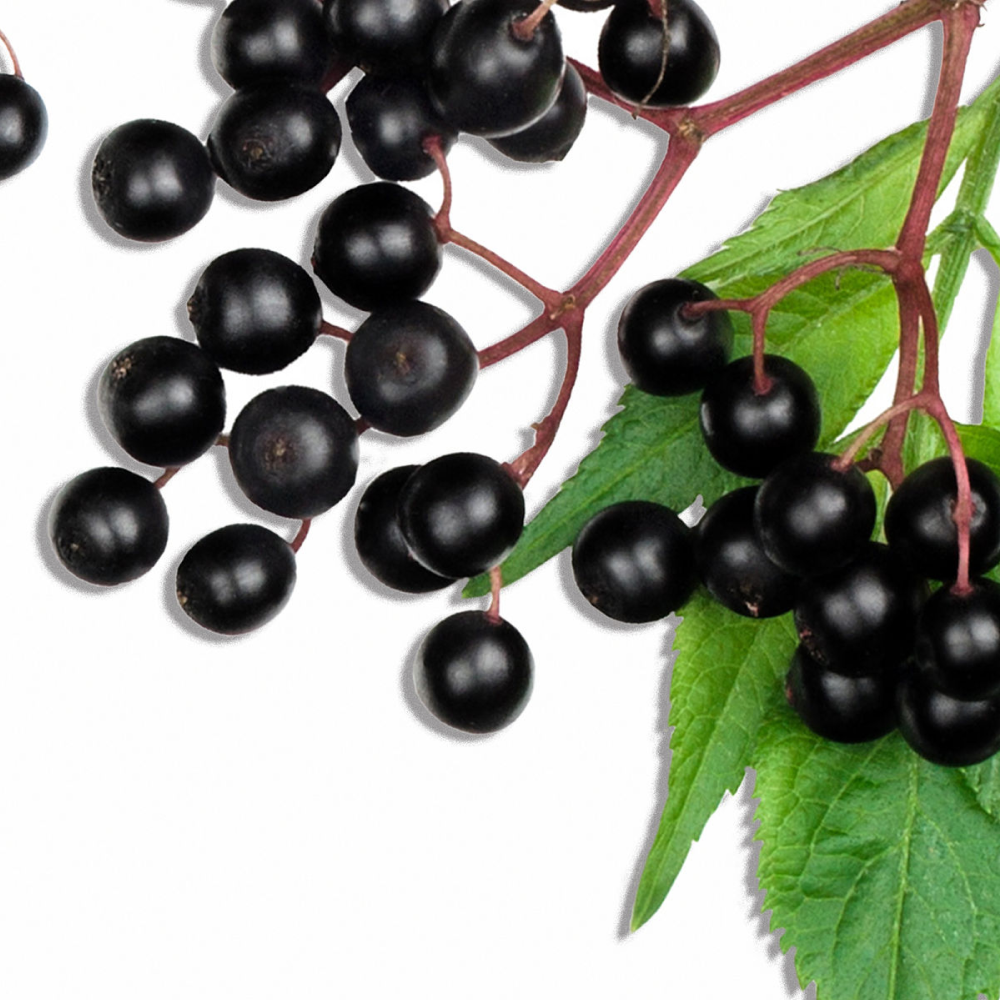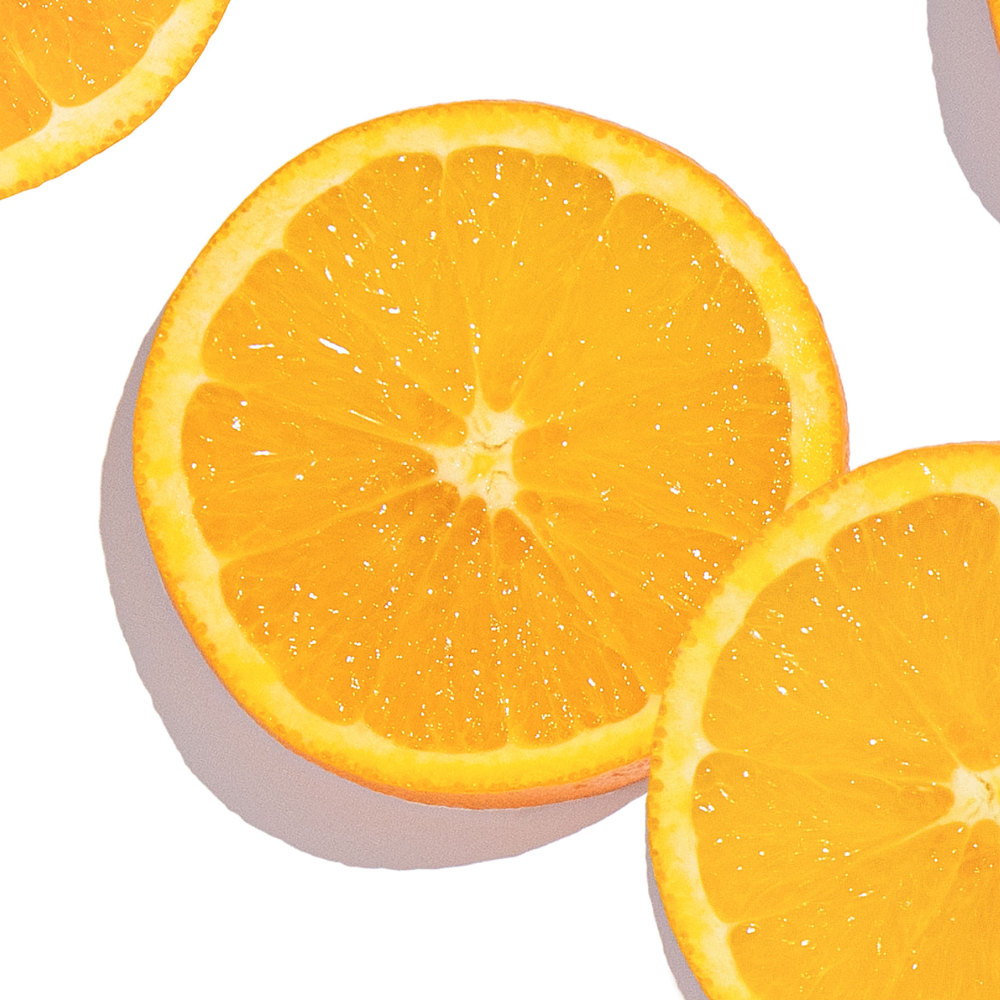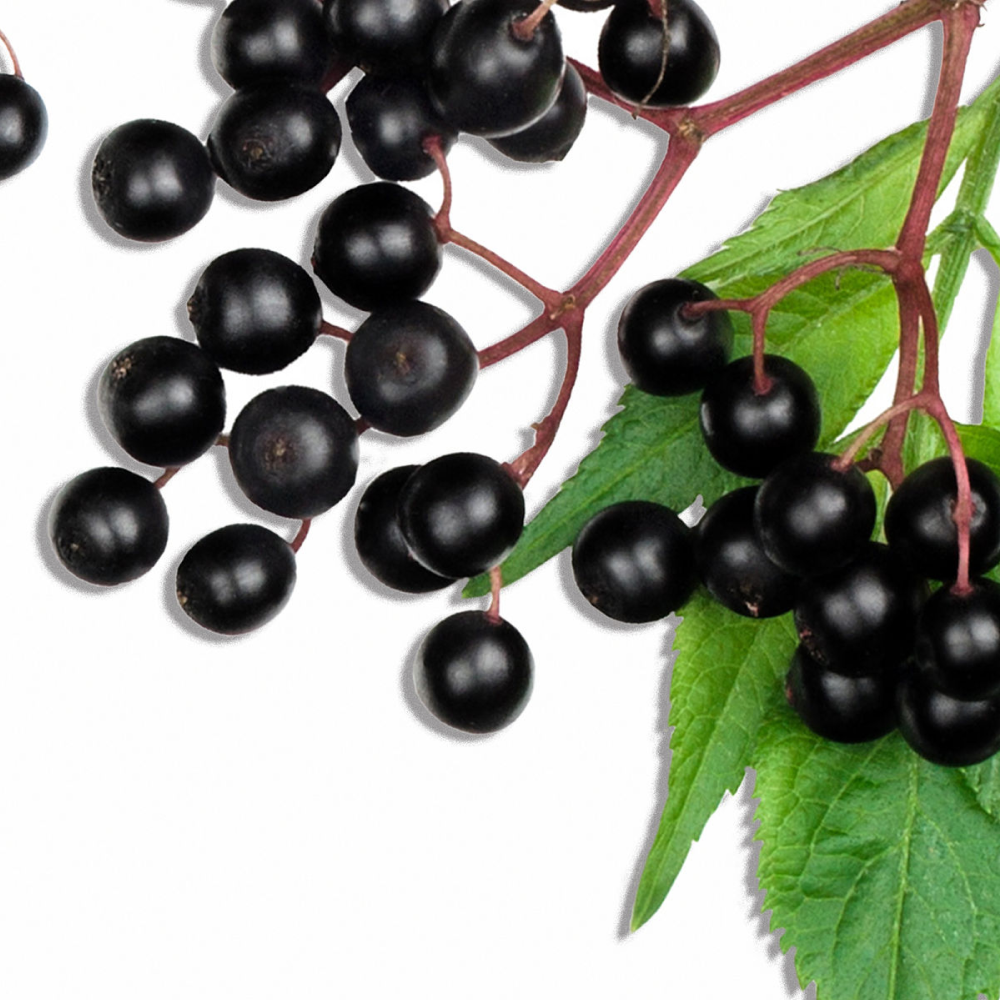 * These statements have not been evaluated by the Food and Drug Administration. This product is not intended to diagnose, treat, cure, or prevent any disease.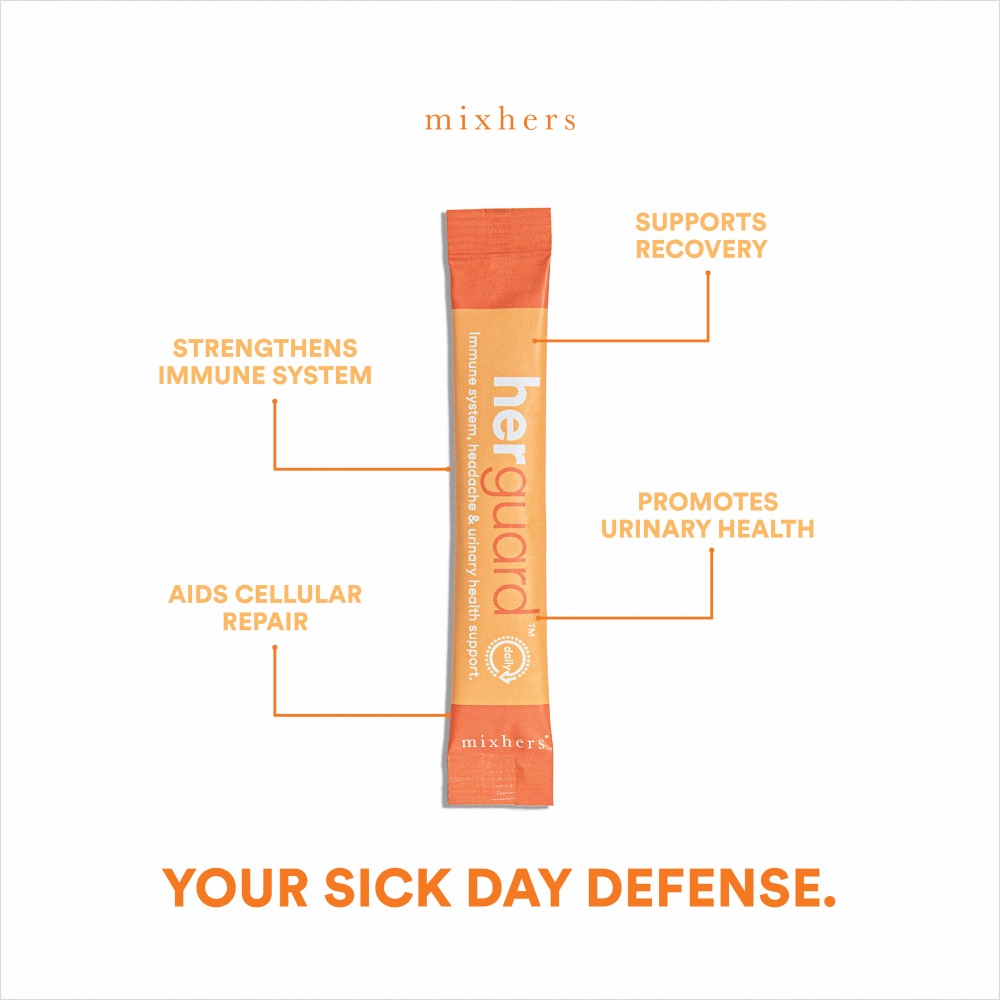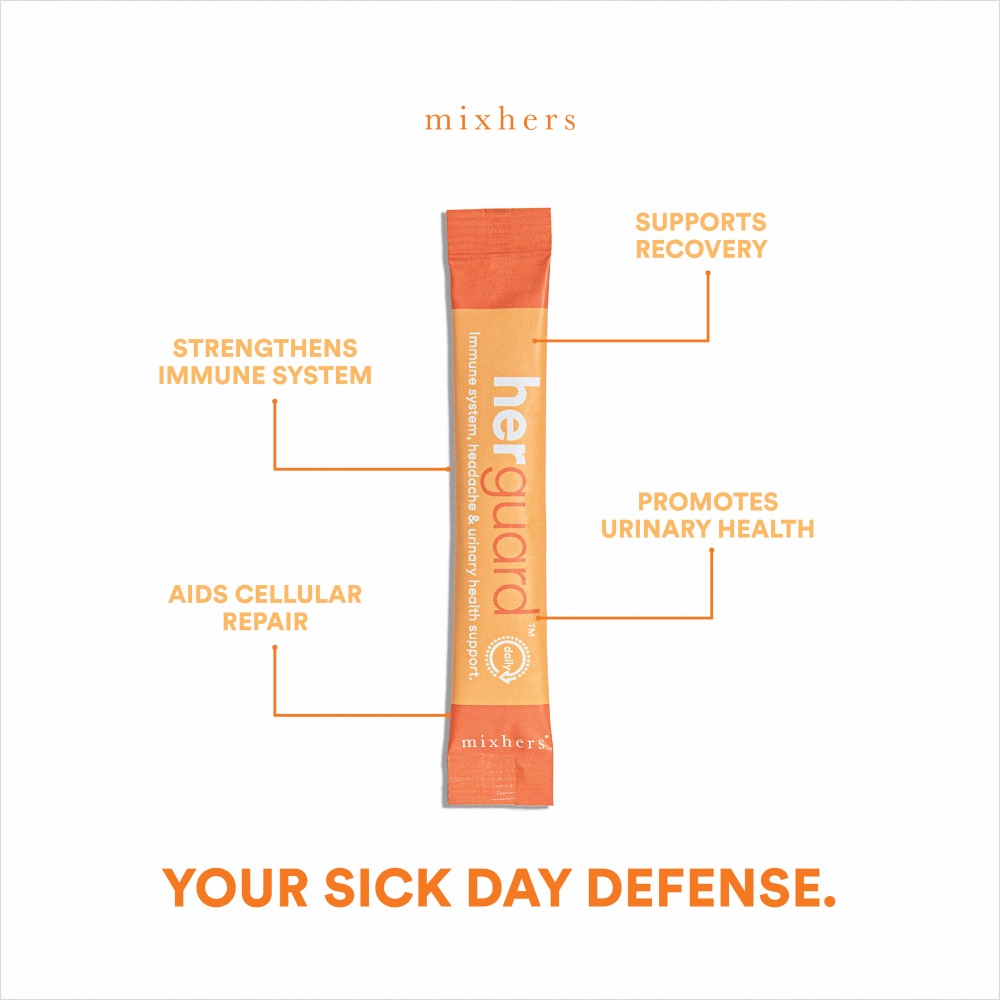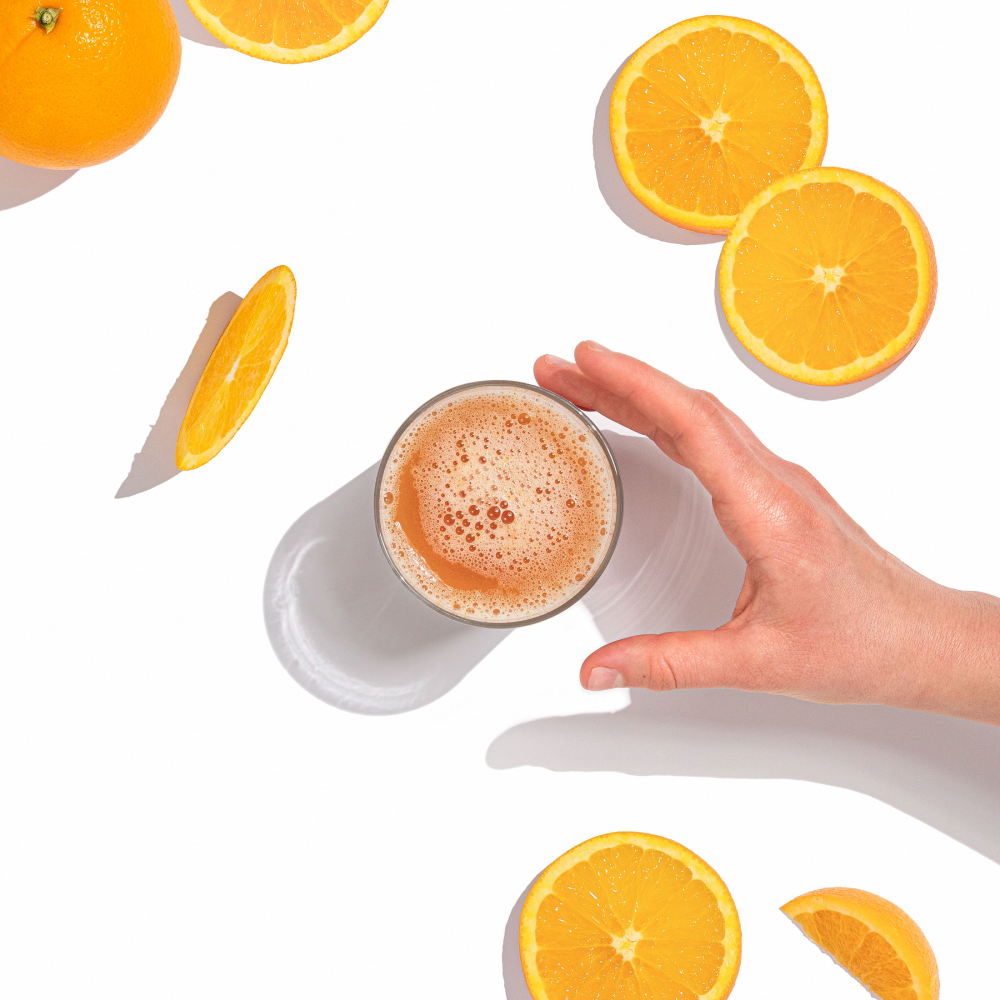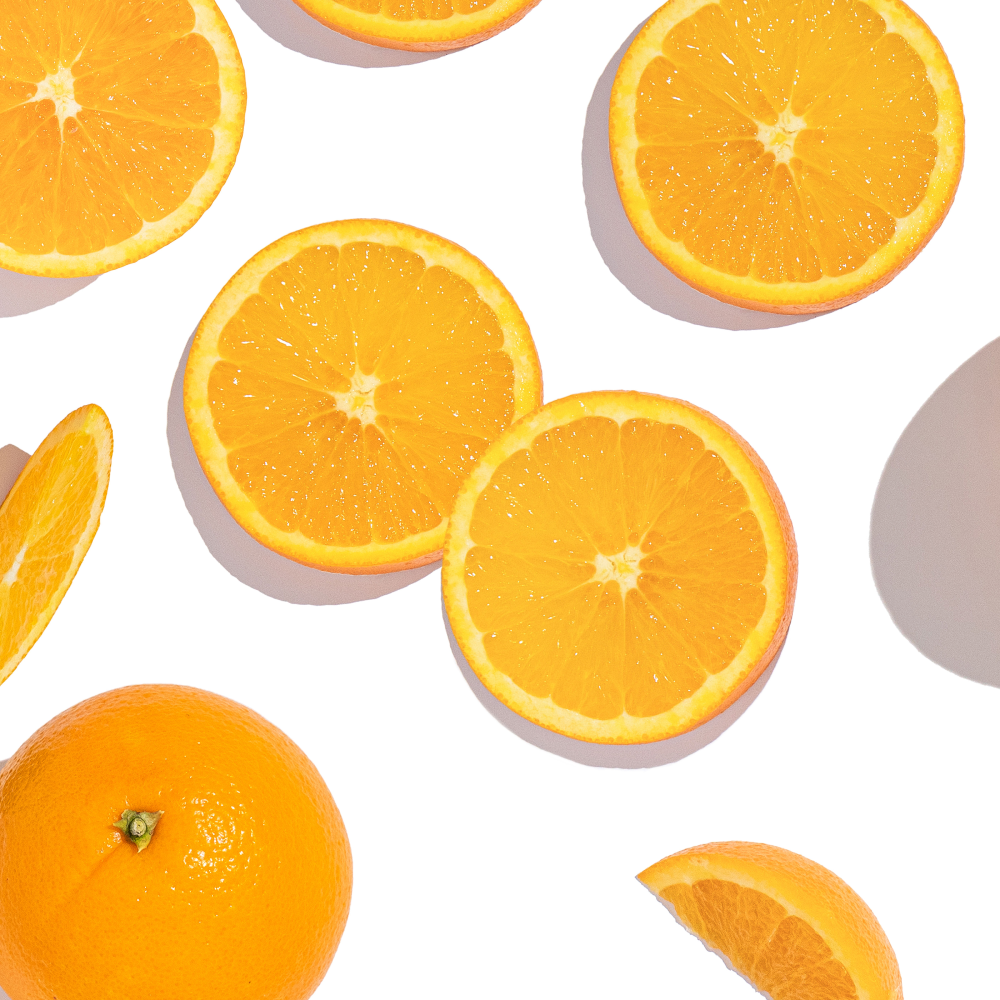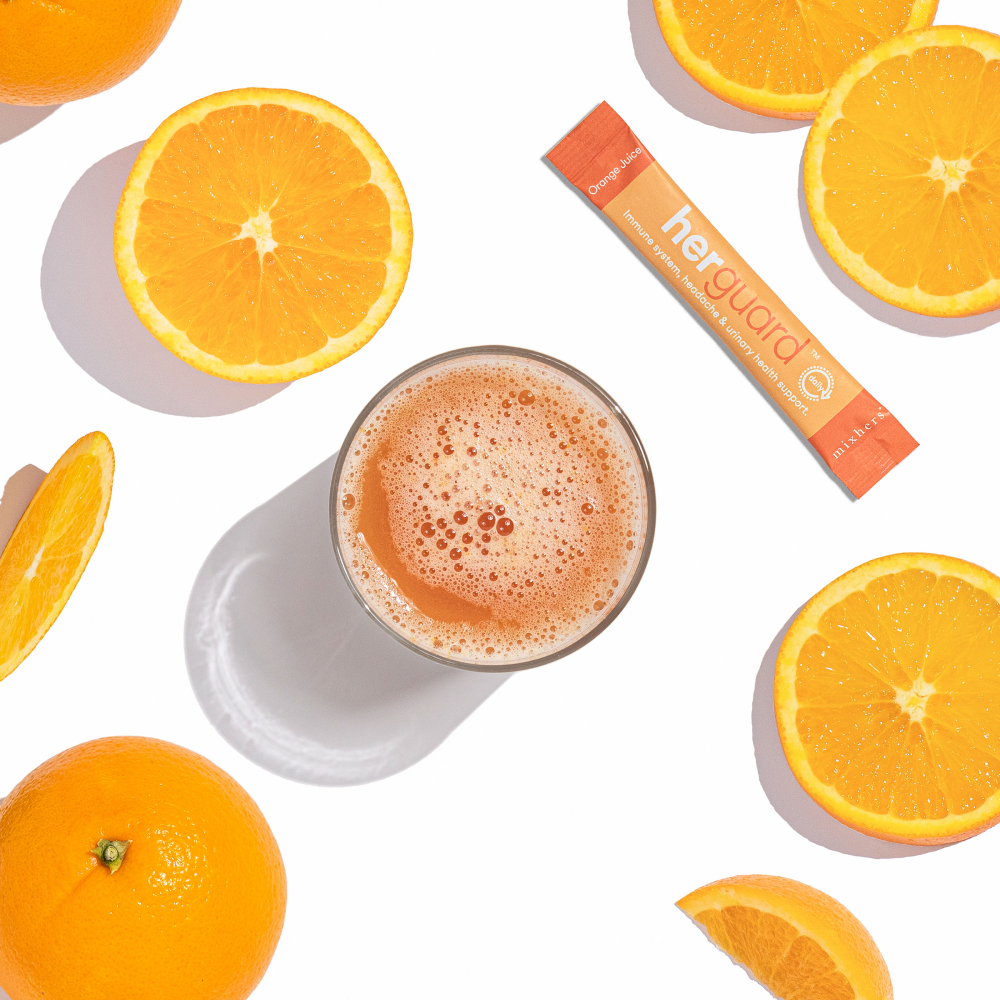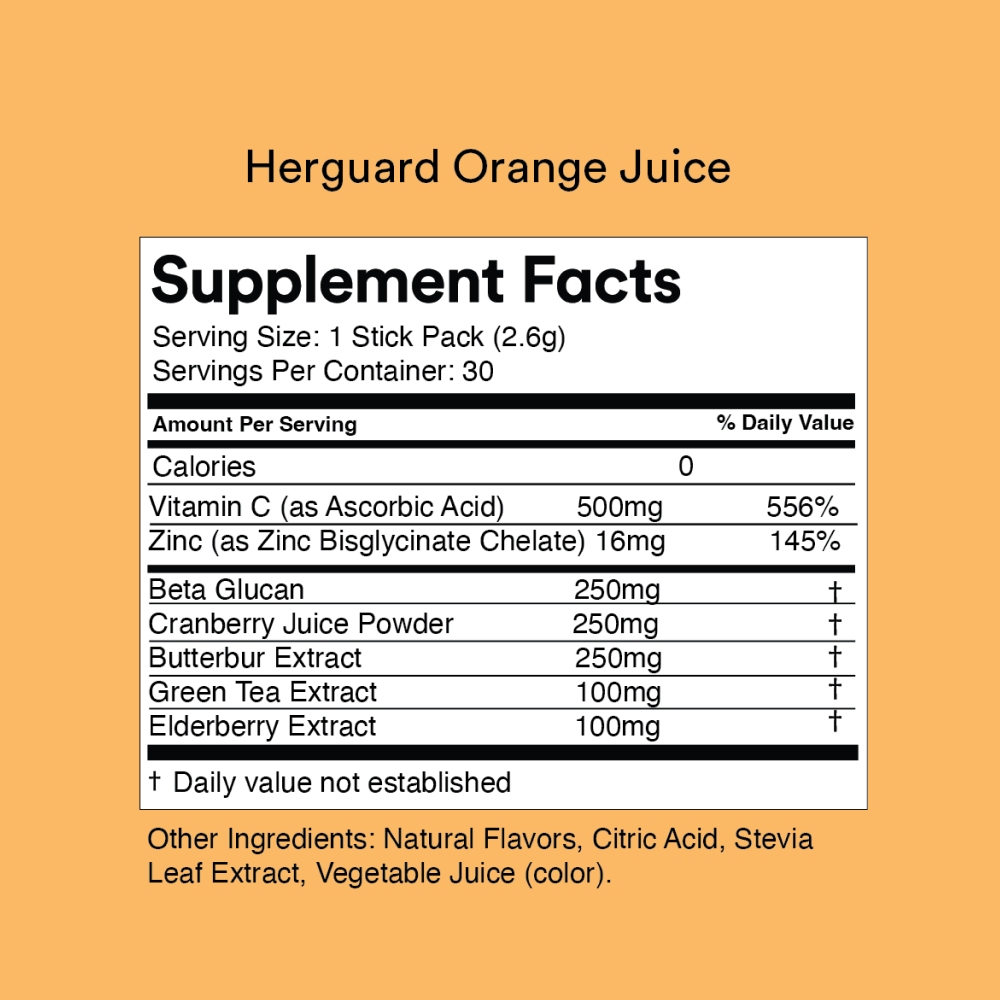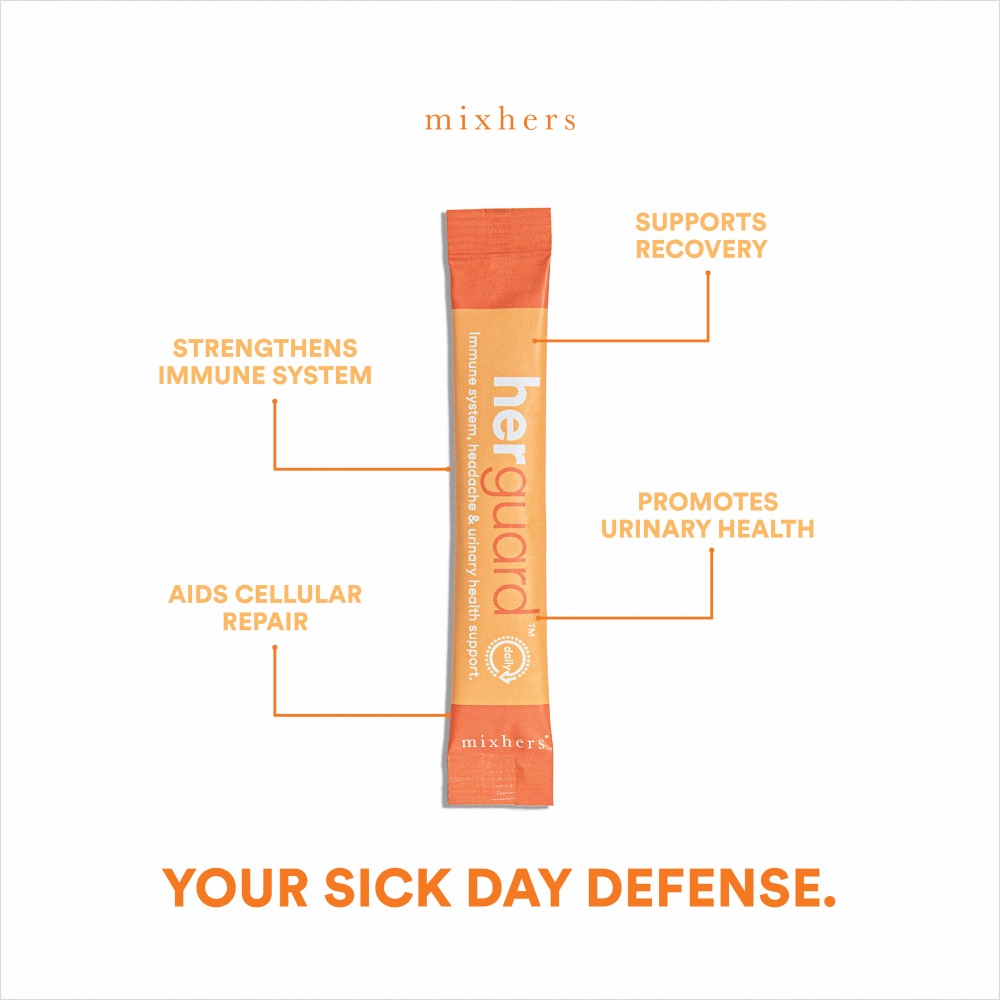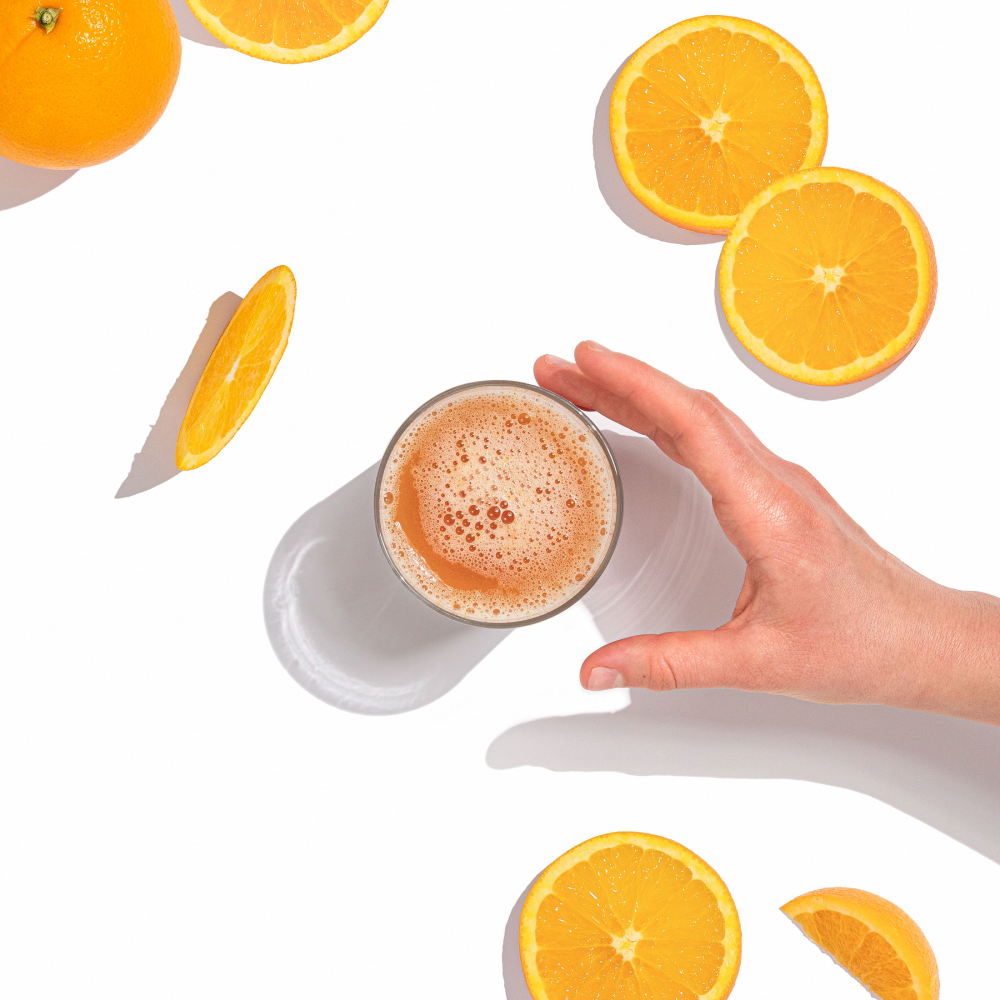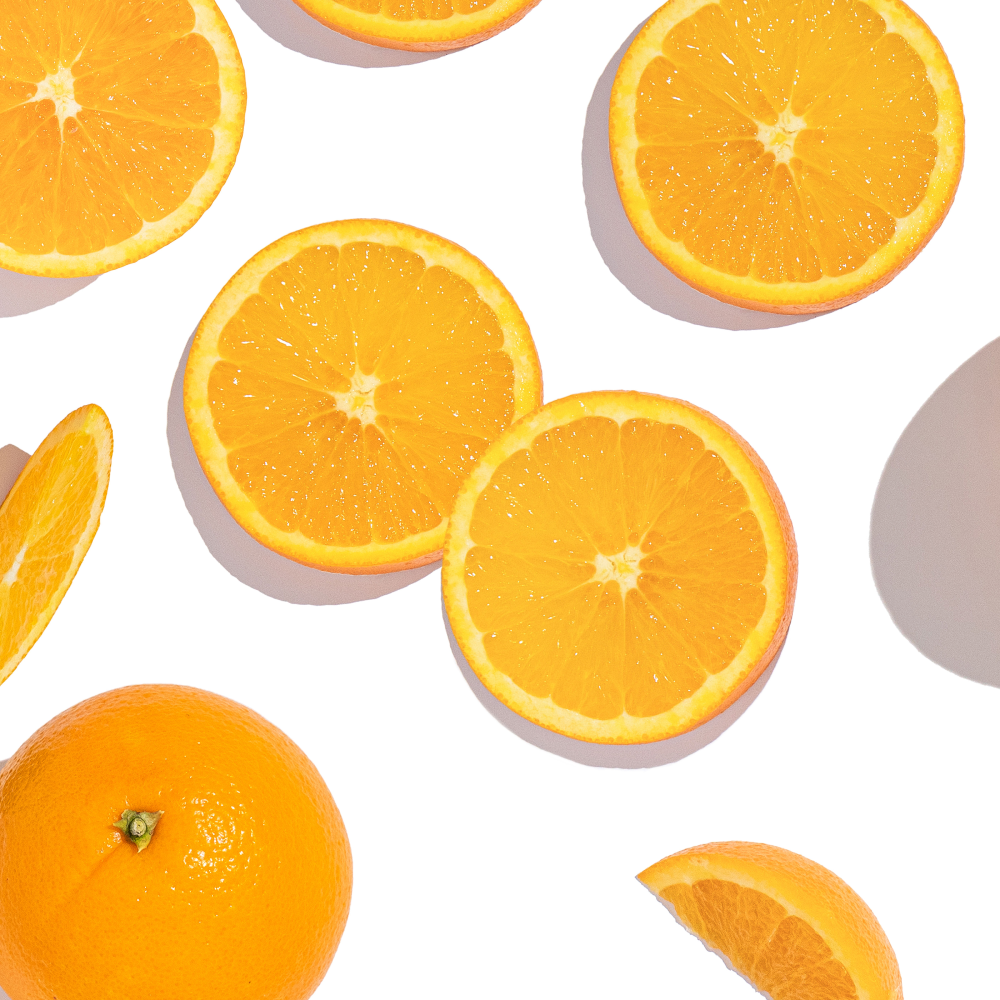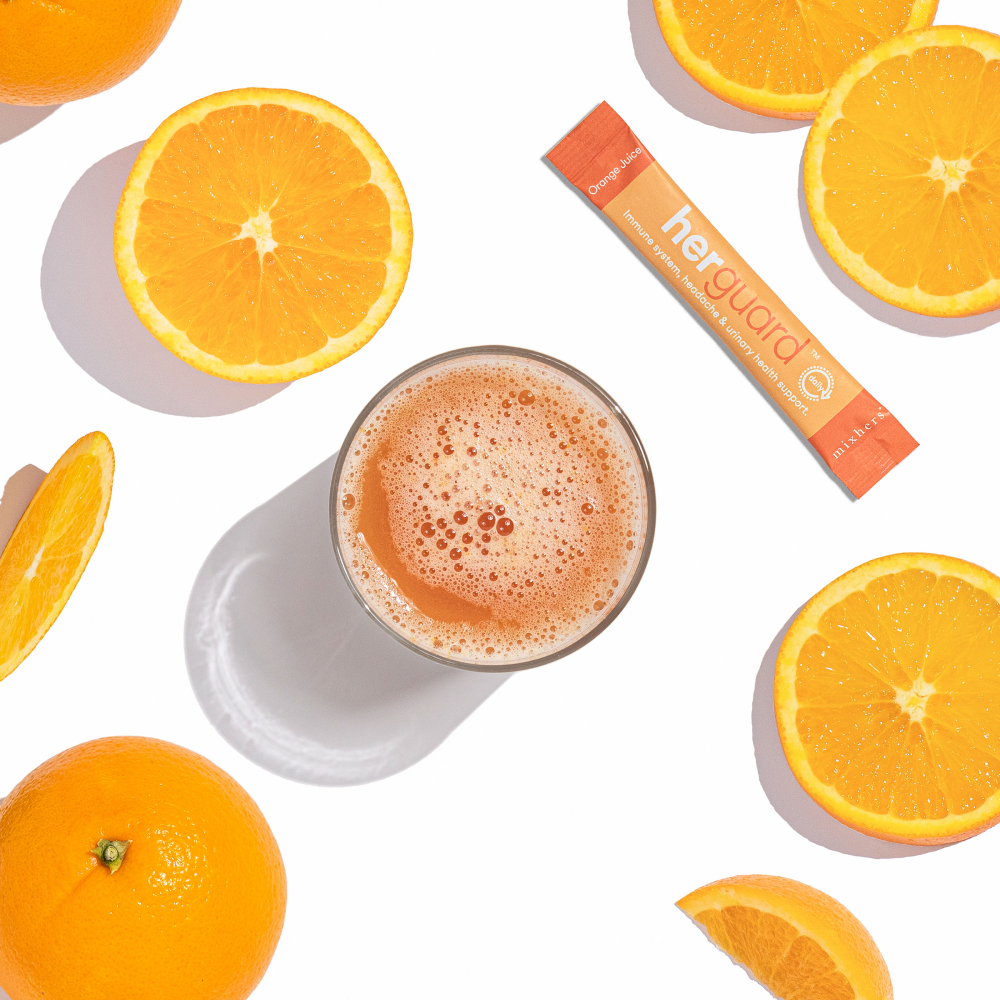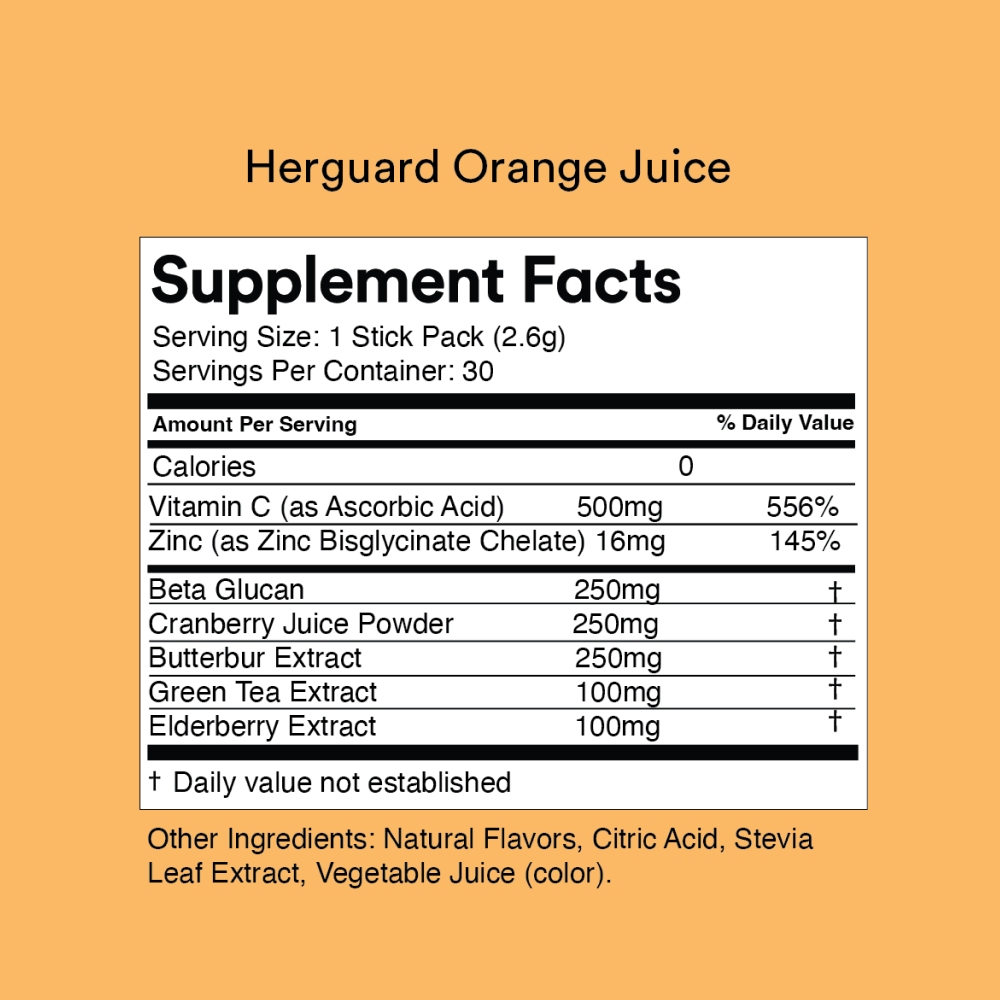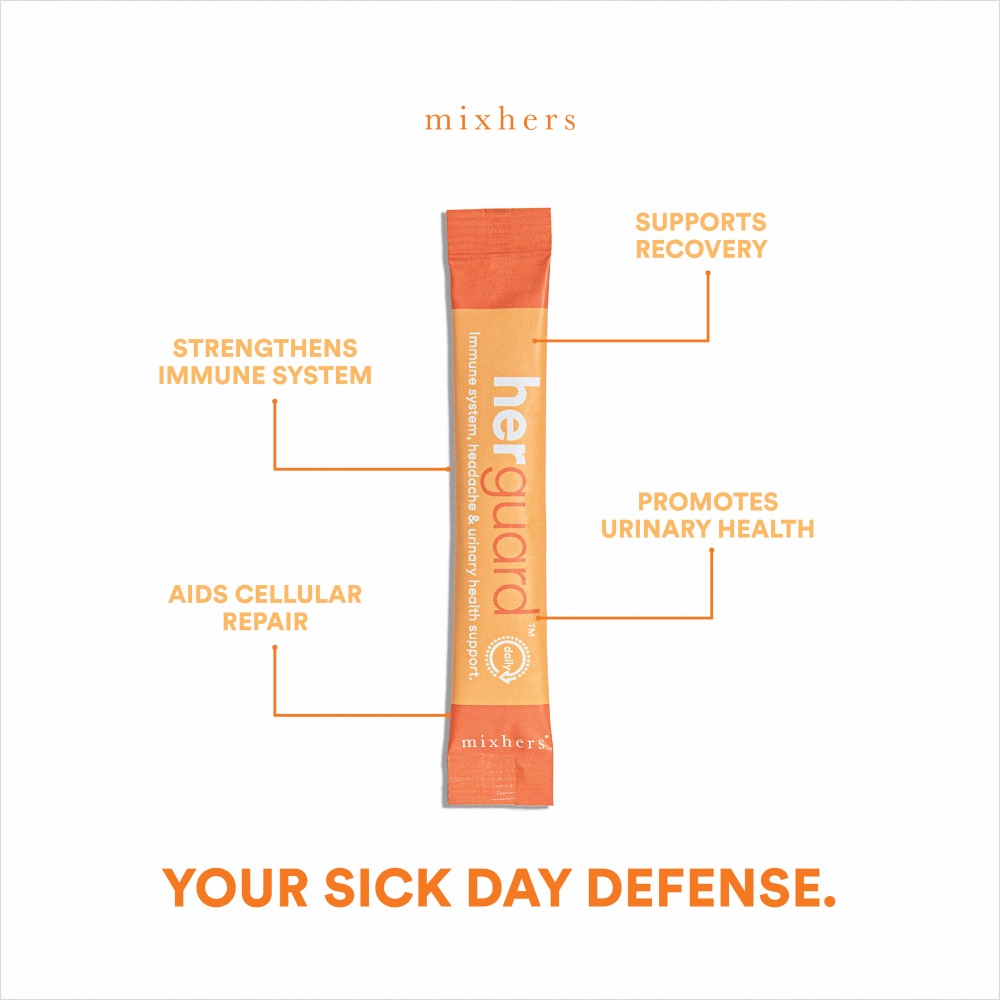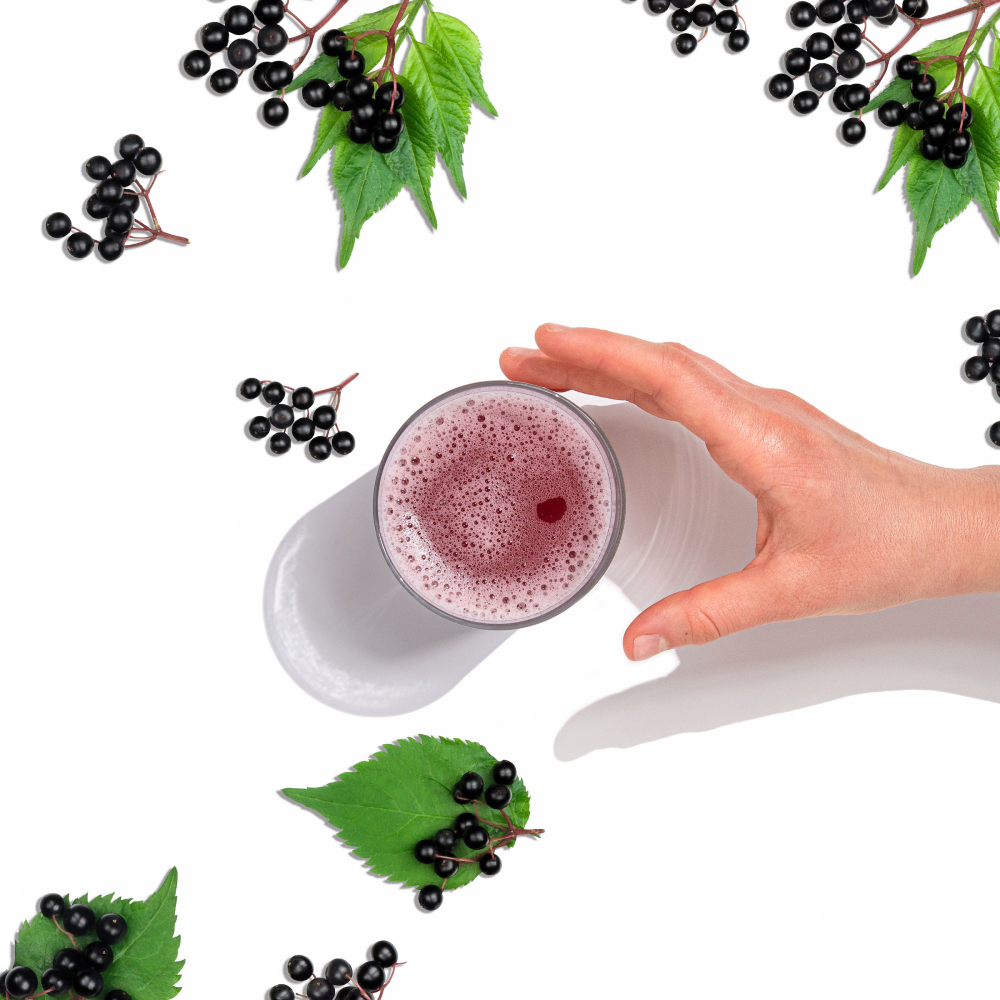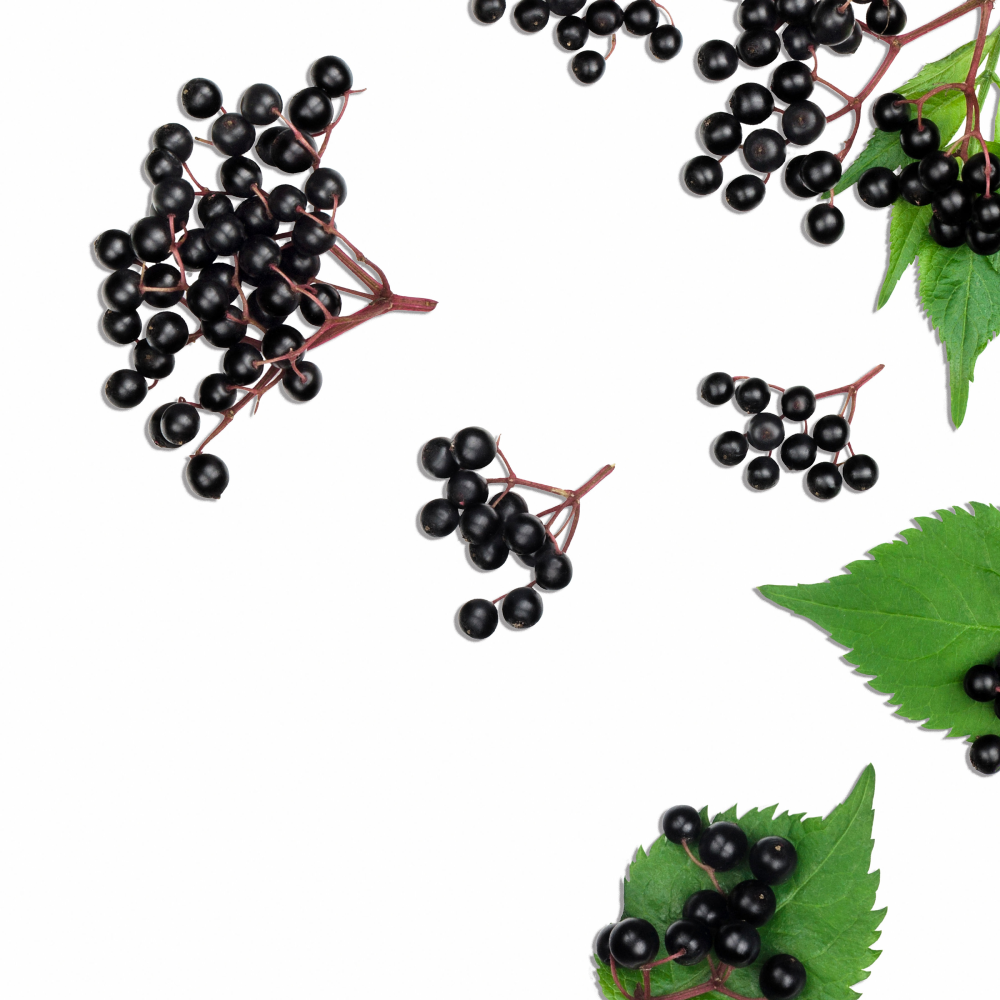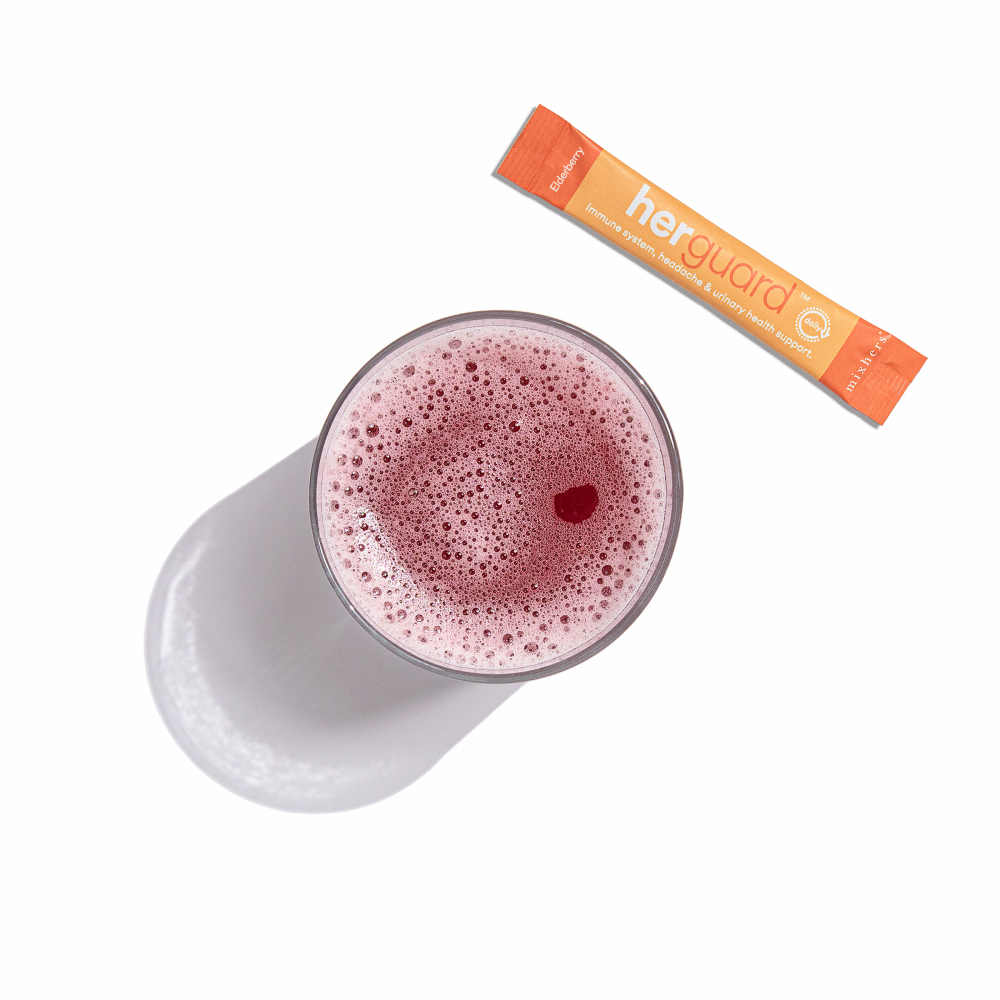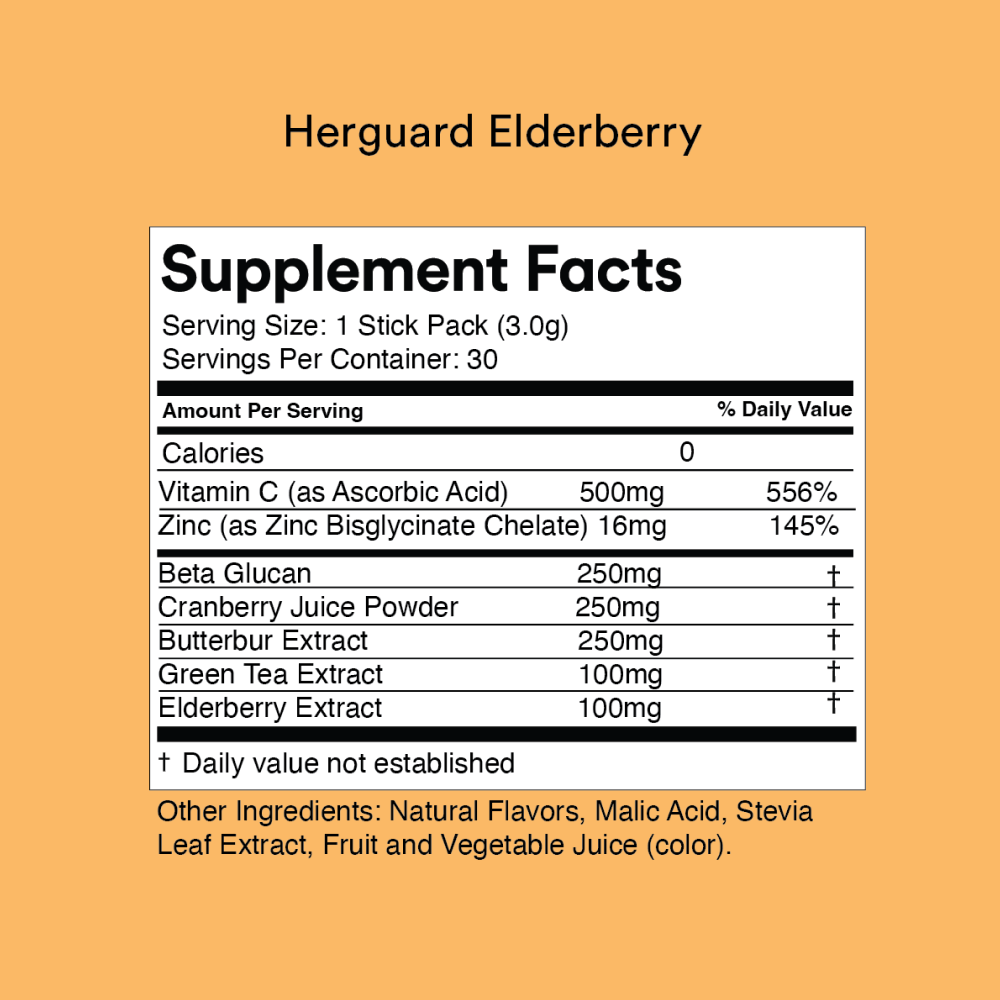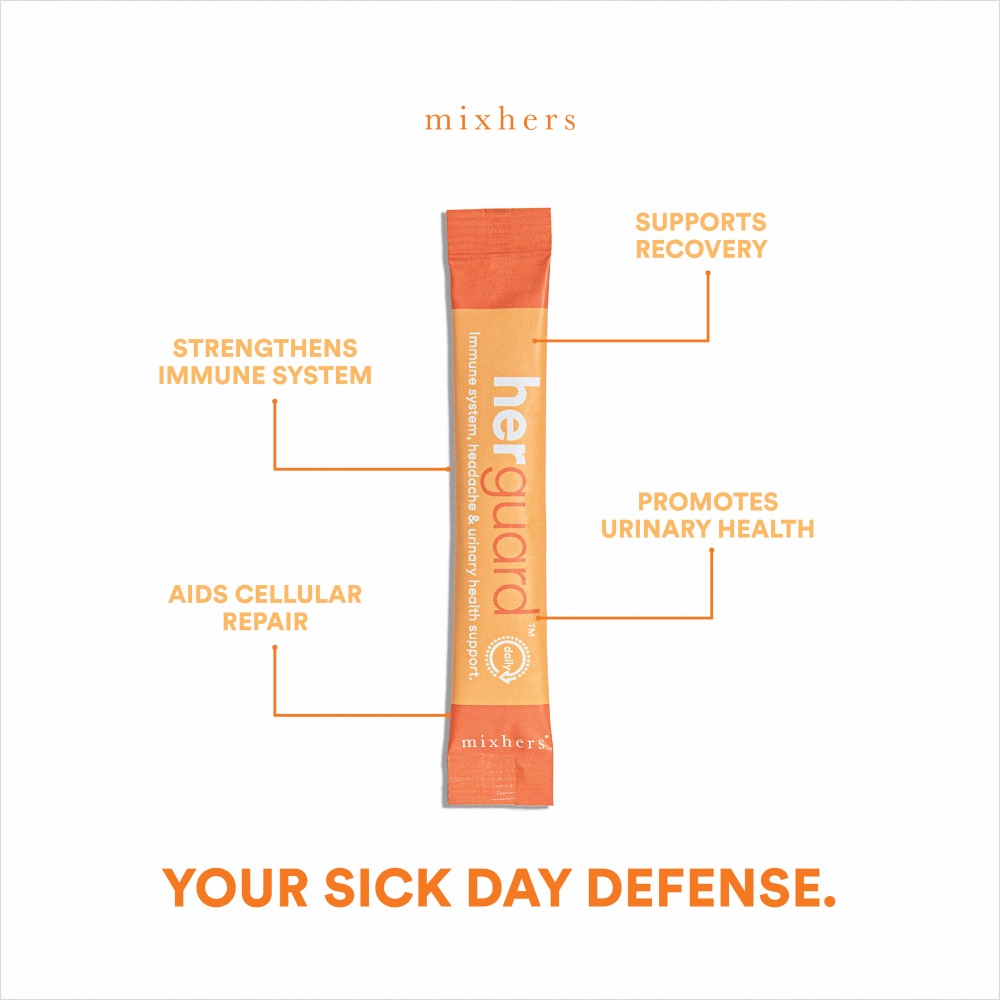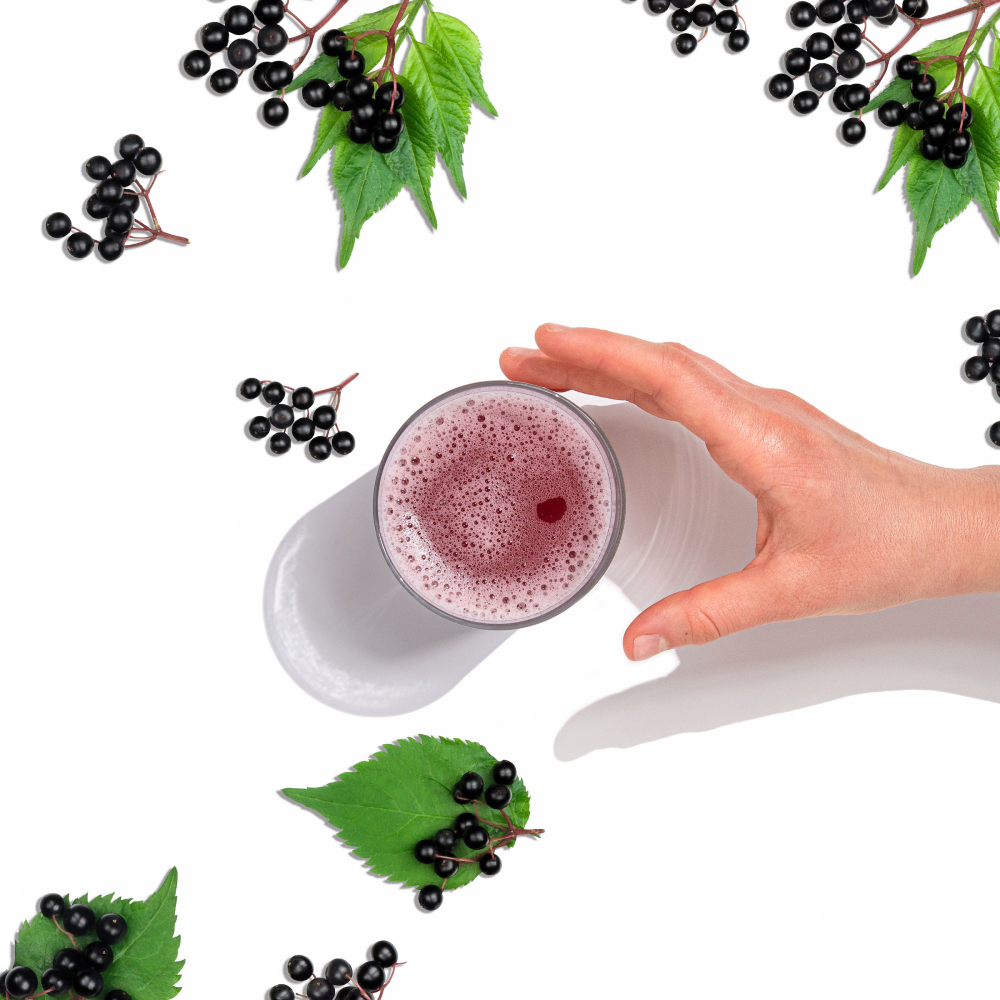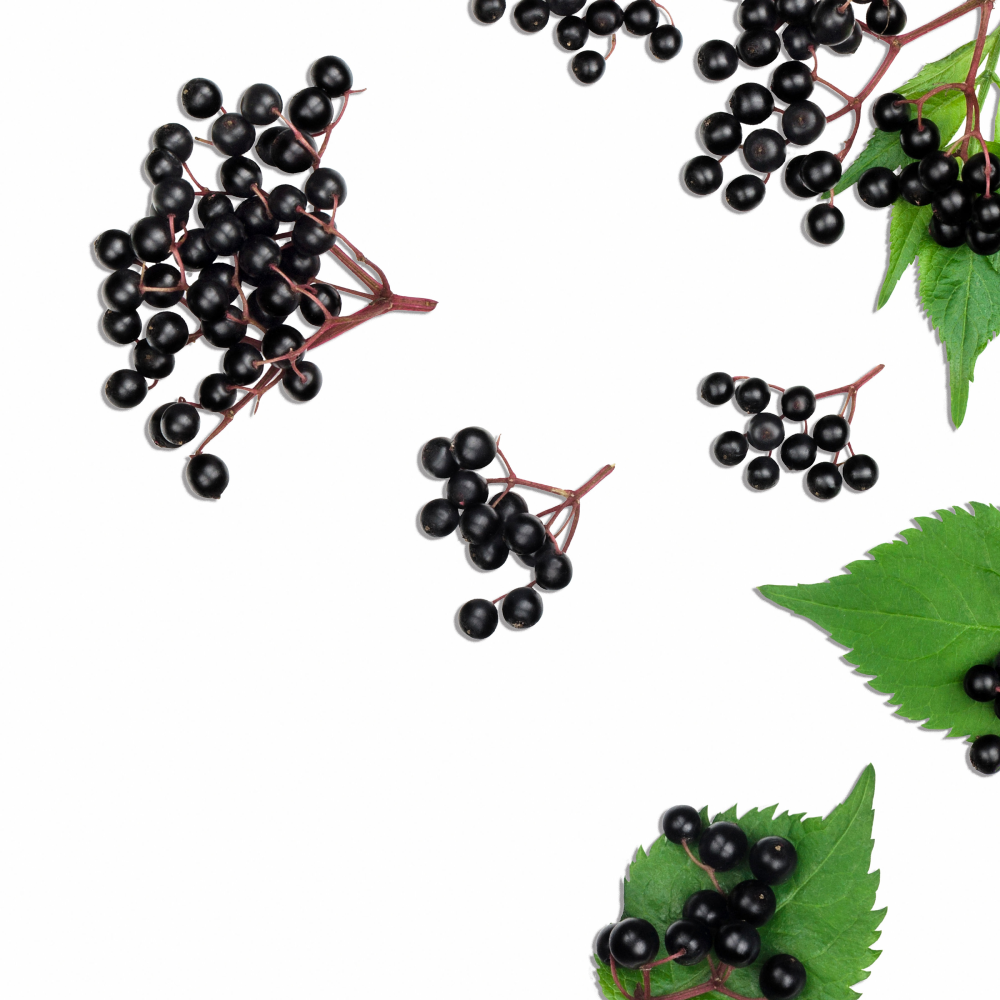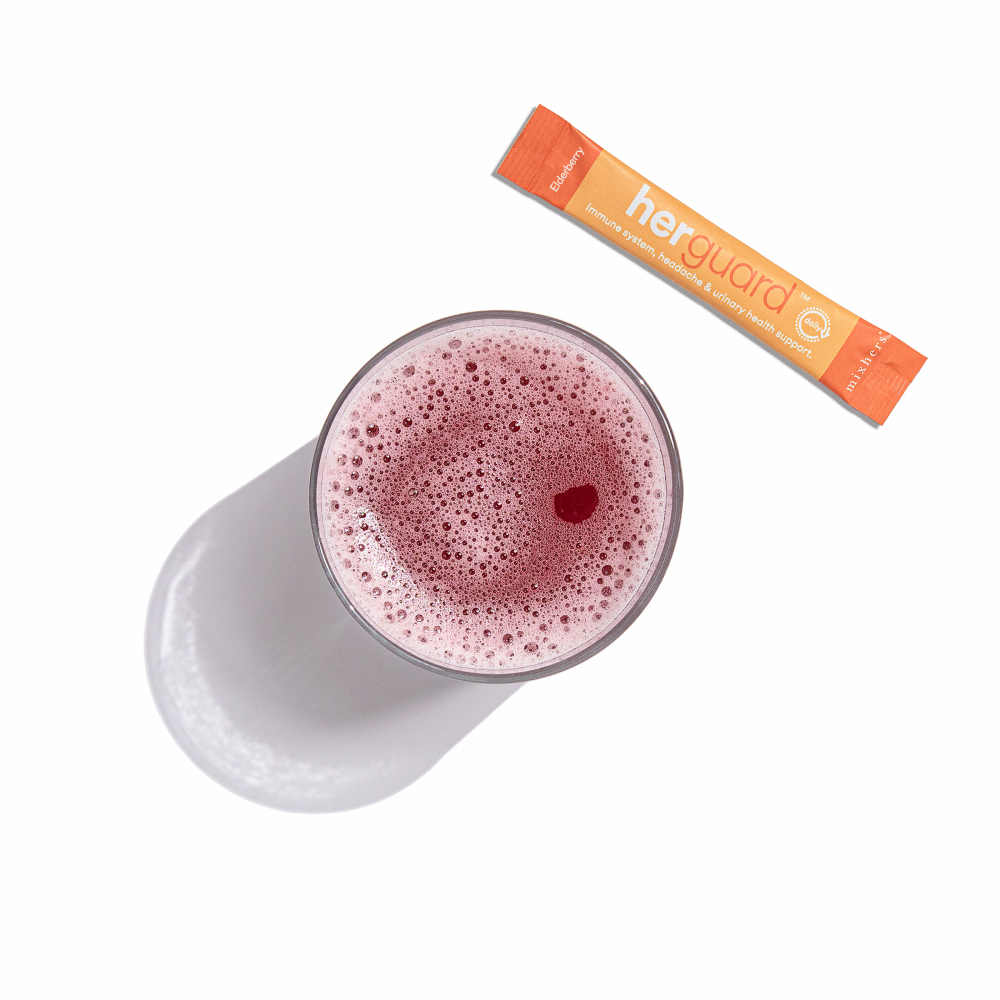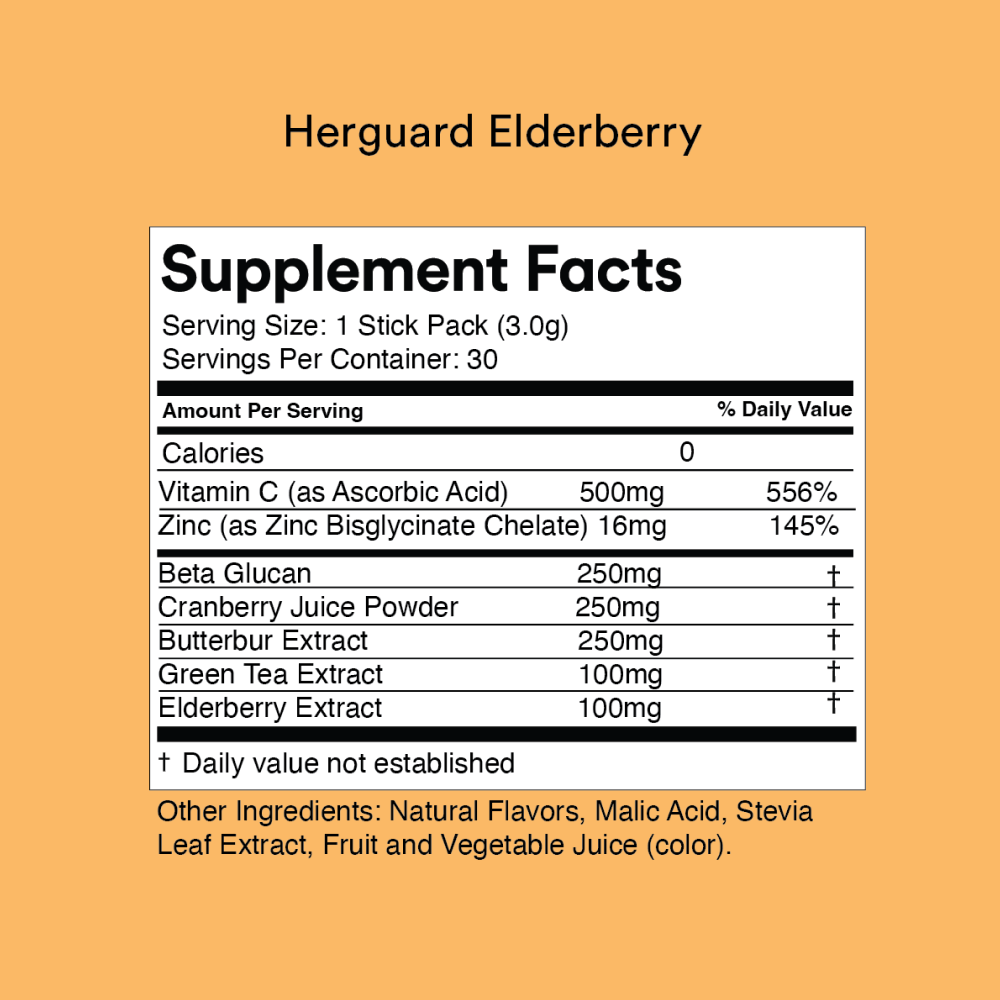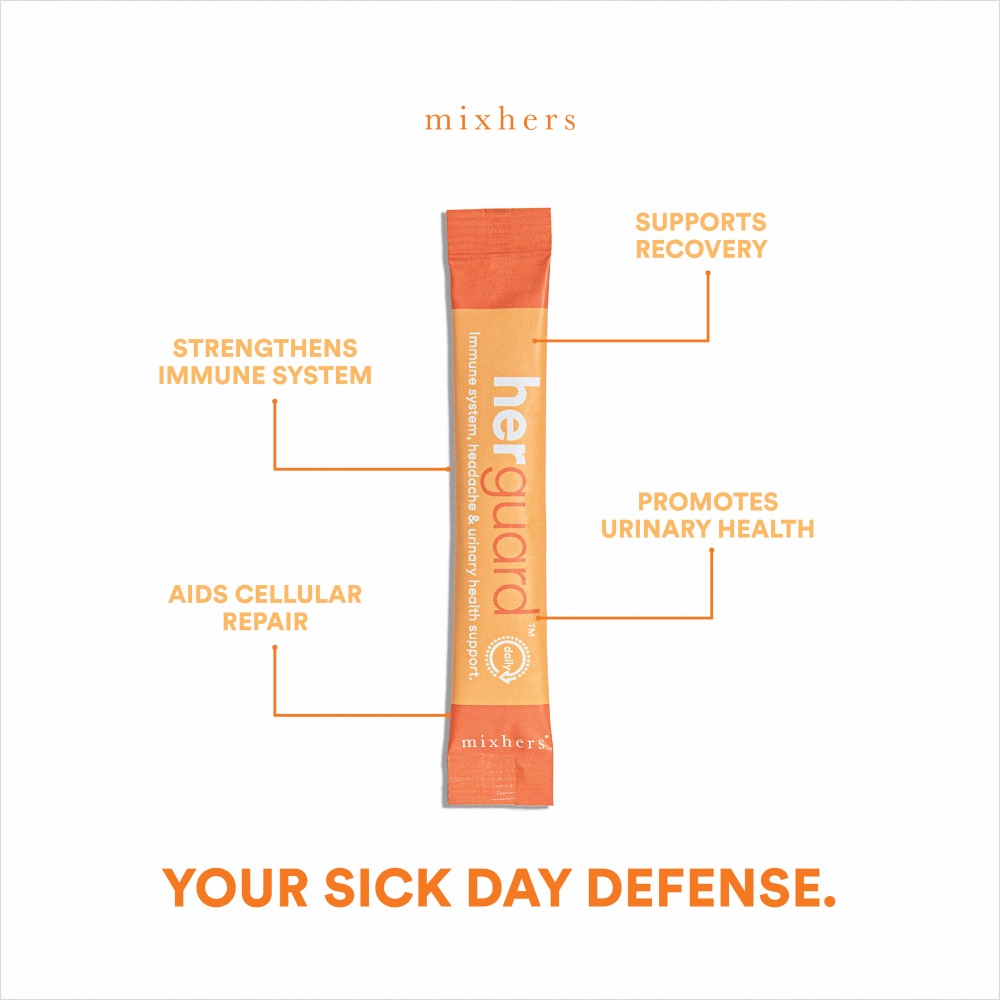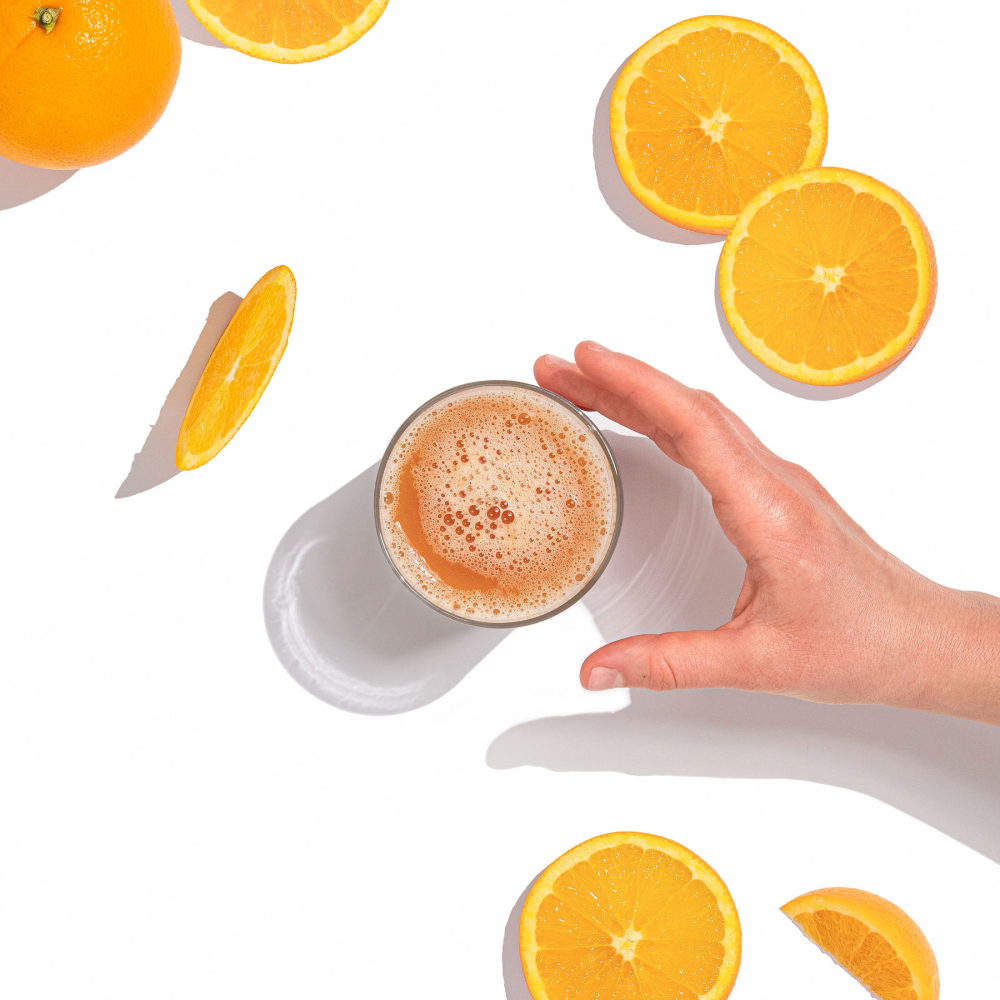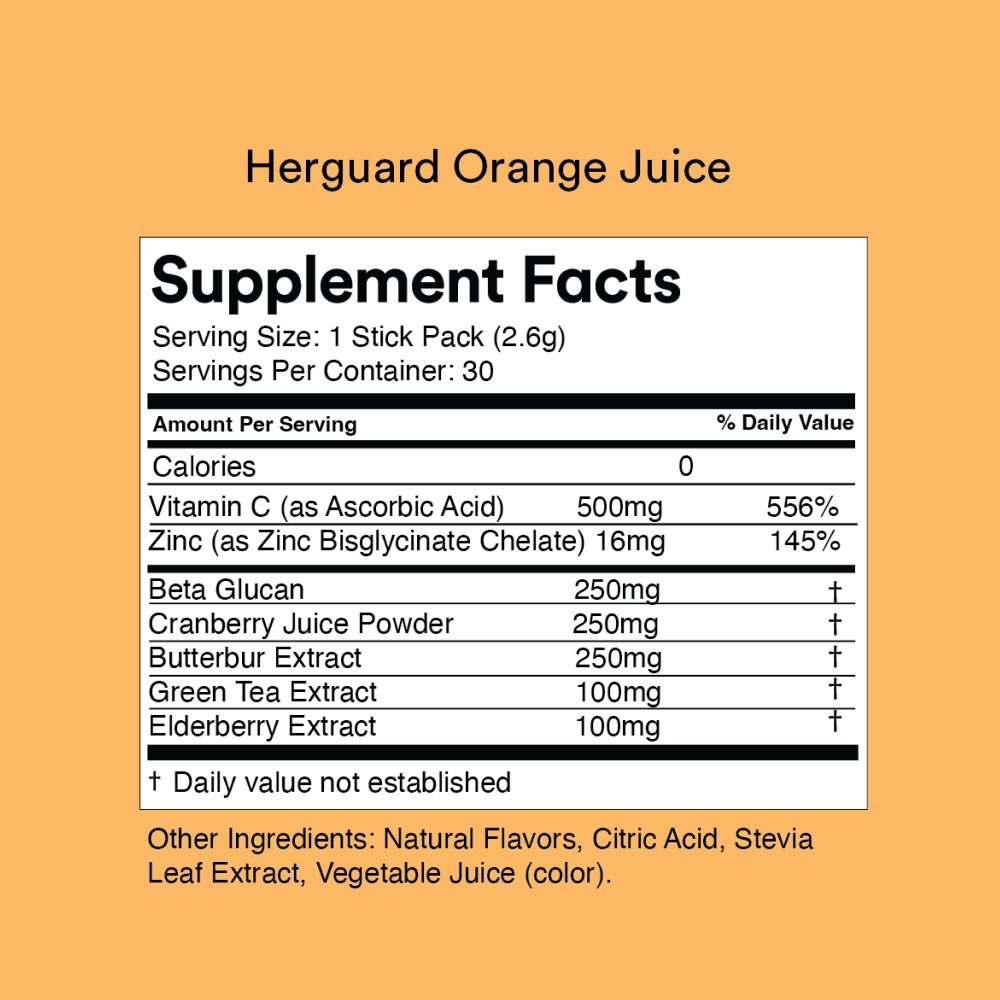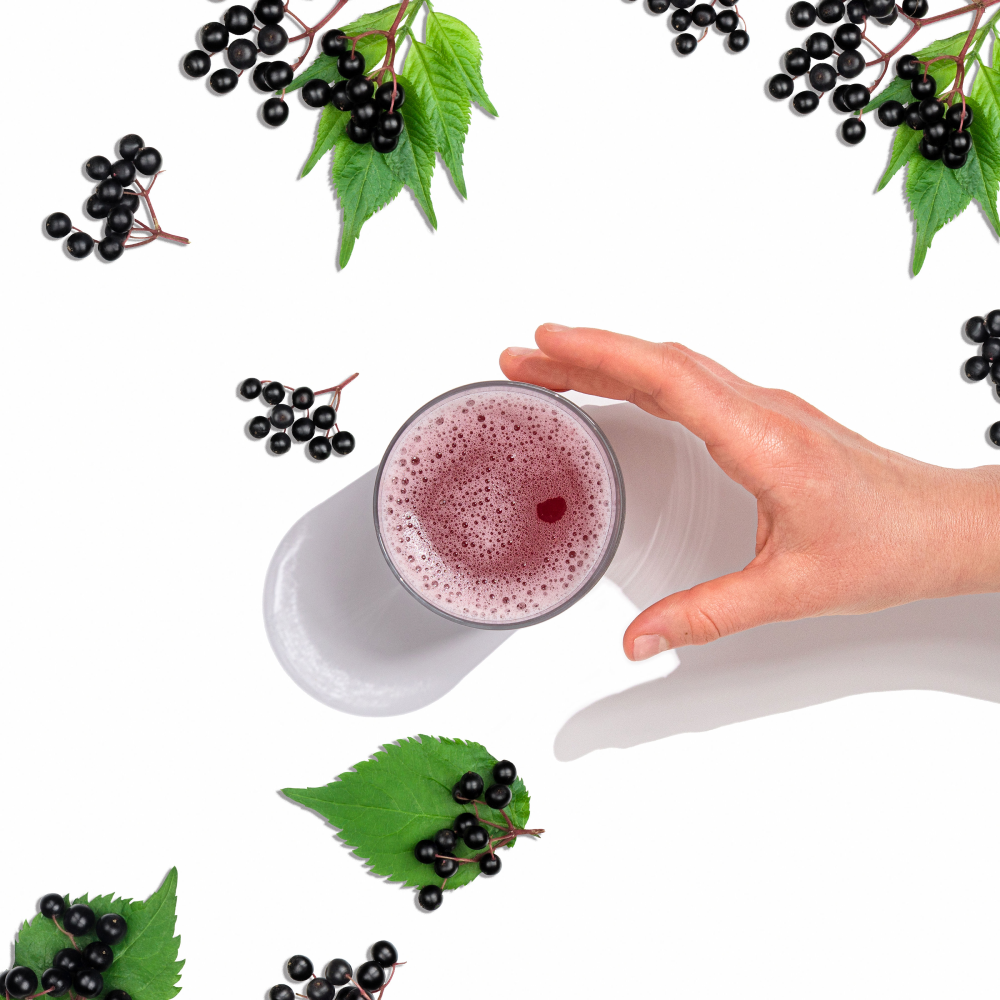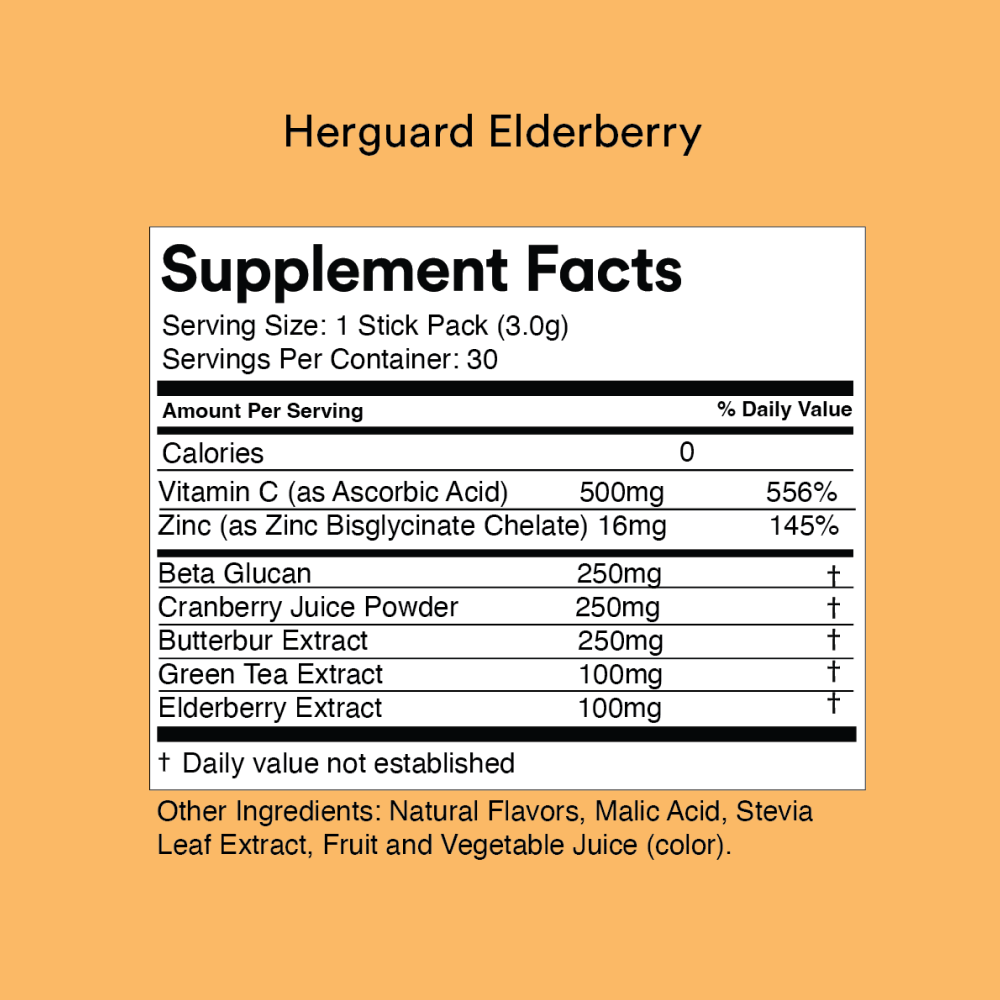 How It Works
Immunity Support
Who has time for sick days? Herguard helps your body play offense with a healthy and strong immune system*. This all-natural supplement is packed with Vitamin C, Zinc, Beta Glucan, Cranberry, Butterbur, Green Tea and Elderberry to boost your immune system and keep it in strong, fighting shape*. Put 'em up.
---
Mix with 8-12oz of water and enjoy!
---
It's what's inside that counts.
key ingredients
Vitamin C & Zinc
Vitamin C and zinc are both essential nutrients that play important roles in supporting overall health and immune function. Vitamin C is a water-soluble vitamin that acts as an antioxidant. Zinc is a mineral that is important for immune system function, wound healing, and the maintenance of healthy skin, hair, and nails.
May help support a healthy immune system by promoting the production and function of white blood cells.
May help reduce the duration and severity of common cold symptoms.
May help maintain healthy levels of oxidative stress in the body.
Beta Glucan
Beta Glucan is a type of soluble fiber that is not digested by the body, but instead acts as a prebiotic to support the growth and activity of beneficial bacteria in the gut. Beta Glucan is also believed to have immune-enhancing properties and may help support healthy cholesterol levels.
May help support healthy immune function by activating certain immune cells and increasing their response to pathogens.
May have antioxidant properties and help reduce oxidative stress in the body.
Green Tea
Green tea is a natural source of clean energy, without the negative effects of caffeine. It is a source of antioxidants, particularly catechins.
May support cognitive function by enhancing brain function and promoting healthy aging.
Butterbur
Butterbur is a perennial plant.
May help support healthy respiratory function by relaxing smooth muscle tissue in the airways.
Elderberry
The active compounds in Elderberry, particularly flavonoids and anthocyanins, are believed to work by modulating immune system function and reducing inflammation.
May help support immune system function by modulating immune response.
May help reduce the duration and severity of cold and flu symptoms.
This is old wisdom.
Herbal medicine is as ancient as women themselves. In cultures around the world, the two seem to go hand-in-hand. Mixhers has tapped into this sage wisdom of Chinese medicine and made holistic herbal supplements accessible, convenient, and delicious!
Hormone-Healthy
100% Natural
No Sugar Added
Toxin-Free
No Artificial Colors or Flavors
Made in the USA
Recyclable Packaging
Hormone-Healthy
100% Natural
No Sugar Added
Toxin-Free
No Artificial Colors or Flavors
Made in the USA
Recyclable Packaging